Robert Kraft Believes Tom Brady Could've Regressed Had He Stayed Back at New England
Published 04/01/2021, 7:46 AM EDT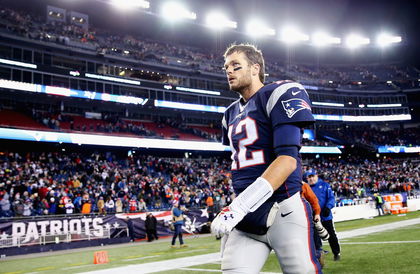 ---
---
Tom Brady has played a monumental role in building the New England Patriots dynasty alongside Bill Belichick. But even his contribution of 6 Super Bowls was not enough to warrant his place on the roster in 2020.
ADVERTISEMENT
Article continues below this ad
Moving on from the Patriots, Brady signed with the Tampa Bay Buccaneers. And then, at the age of 43, did something that no player has ever achieved before. A 7th Super Bowl ring. 
It makes one wonder. Had Brady stayed back with the New England Patriots, could he have led the franchise to its 7th title last season? The same franchise that went 7-9?
ADVERTISEMENT
Article continues below this ad
New England Patriots owner Robert Kraft is not so sure. 
No switch, no Super Bowl for Tom Brady? 
During a recent press conference, Robert Kraft was asked about his feelings a year after Tom Brady left the franchise. Kraft said he would've loved to have seen Tom Brady retire as a Patriot.
Acknowledging the influence of Brady on the franchise, Kraft said he would be ready to make that sort of commitment at any given time in the future.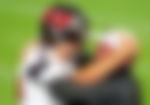 "Well, after 20 years with any player, I'll make this commitment to any player in the future," Kraft said. "Anyone who spends 20 years with us and helps us win six Super Bowls," he added.
But that commitment was not given to Tom Brady. Why? Well, Kraft seems to feel unsure about Brady's ability to dig the Patriots out of the hole that they find themselves in
"Look, we could have. Contract-wise kept him in our camp, but it's just not the right thing. Naturally, we want to win, but who knows what would have happened if he stayed here," he said.
ADVERTISEMENT
Article continues below this ad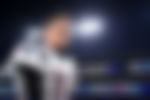 Hinting at Brady's showing in 2019, his last season with the Patriots, Kraft made it clear that the franchise was not willing to let it end that way. "Look what happened at the end of his last season here."
Tom Brady is set to take on the New England Patriots for the first time since making the switch this season. Traveling to the Gillette Stadium, it'll be interesting to see what sort of response he garners from the crowd. Yes, we as fans are optimistic about returning to the stands soon to see this showdown play out.
ADVERTISEMENT
Article continues below this ad