"Guys Have Cuts, Guys Cough" – Super Bowl Winner Raise Questions on NFL 2020 Season
Published 07/02/2020, 8:32 PM EDT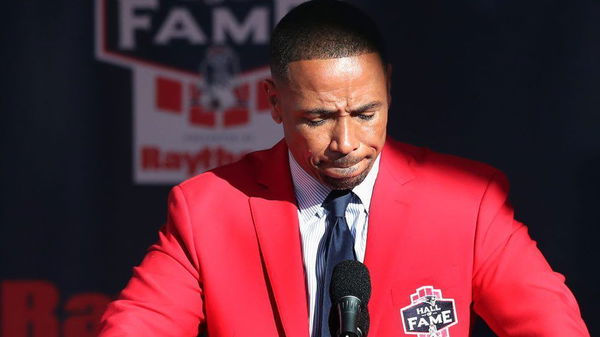 ---
---
The novel coronavirus pandemic is haunting the world. Since March, all sporting events in the United States have come to a halt in an attempt to prevent any further infections. With over 2.74 million positive cases and more than 130,000 deaths, the USA is leading the undesirable global chart. In such a circumstance, starting the NFL season could potentially prove fatal. Or at least, former New England Patriots safety Rodney Harrison feels so.
ADVERTISEMENT
Article continues below this ad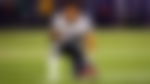 Rodney Harrison is skeptical of organizing the 2020 NFL season
ADVERTISEMENT
Article continues below this ad
Harrison spoke with Mike Florio of "Pro Football Talk", where he raised the concern about what players might be doing during the off-season that could put the entire locker room in threat.
He said, "In football, you have to breathe on people. You have to tackle people, you spit on people. Guys have cuts, guys cough. . . . I don't know how we're going to have a season."
The 47-year old Patriots Hall of Famer is convinced that most players might probably take the risk of COVID-19 contraction for the sake of their paycheck. He further said that if any player brings the disease with him, there would be a huge chance for others to contract the viral infection as well. And if that happens, Rodney Harrison believes, certain other worse scenarios might come up that could compromise the fate of the season.
He continued, "Competitively, it's an unfair advantage. If Atlanta's playing against Tampa Bay and Matt Ryan comes down with coronavirus, then the Falcons probably won't even have a chance."
ADVERTISEMENT
Article continues below this ad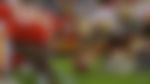 Football will be Back to Normal?
The 2020 NFL season is likely to begin as per its schedule on September 10. The defending champion Kansas City Chiefs will host the Houston Texans in the Kickoff Game. If everything goes according to plan, the upcoming season would conclude on February 7, 2021, with Super Bowl LV in Tampa, Florida.
ADVERTISEMENT
Article continues below this ad
The league authorities are figuring out ways to ensure that the season ultimately happens, even if it needs to be shortened. No announcements were made so far, regarding any potential delay when it comes to the season opener. However, reports came in that the league has canceled all 33 preseason games during Week 1 and Week 4.
With COVID-19 numbers rising unprecedently across the country, it is still tough to predict what's waiting in the NFL's fate. Fans have to wait a little longer before everything becomes clear.