Roger Goodell SLAMMED for Inappropriate Handling of Damar Hamlin's Shocking On-Field Collapse Leading to Bills vs Bengals Getting Postponed
Published 01/03/2023, 9:59 AM EST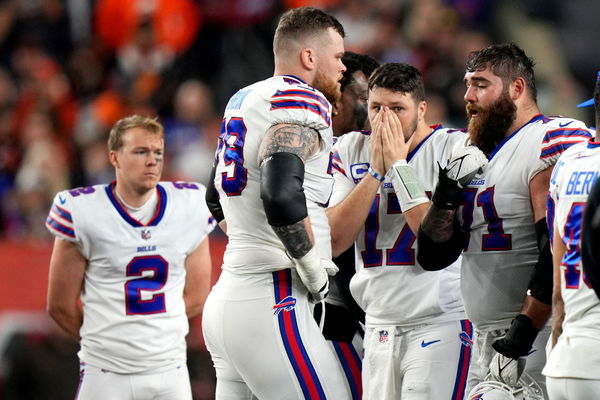 The Damar Hamlin tragedy shocked the NFL world on Monday Night Football. 24-year-old Hamlin suffered a cardiac arrest in the Buffalo Bills and Cincinnati Bengals matchup. The NFL postponed the game without further intimation. However, it took a rather long time for them to arrive at the obvious decision. And fans have a severe problem with that.
NFL Commissioner Roger Goodell and the top executives of the league find themselves under a lot of heat after the Bills-Bengals game took over an hour to suspend. Despite the harrowing scenes on-field. Also, reports have come out stating that it wasn't the NFL's call either. And the game got postponed only after the players' and coaches' intervention and insistence following 8 minutes of CPR on Damar Hamlin.
ALSO READ: 'Game Is Secondary': Paige Spiranac Joins Millions of Fans To Pray for Damar Hamlin Following His Unfortunate Injury
The NFL released the official statement about the tragic Damar Hamlin episode. Damar collided with Bengals WR Tee Higgins before collapsing on the field. "Hamlin received immediate medical attention on the field by team and independent medical staff and local paramedics. He was then transported to a local hospital where he is in critical condition," the official NFL statement said.
Understandably, Roger Goodell didn't want to face the media today. And sent NFL executive Troy Vincent to do the talking and explaining.
The 5-minute warm-up in the middle of the Damar Hamlin emergency was not in good taste
The scenes at the Paycor stadium were extremely melancholic after Damar Hamlin's cardiac arrest. However, the players and staff were in for a surprise when each side received a 5-minute warmup for resuming the game. Cincinnati Bengals quarterback
Joe Burrow
started throwing some practice balls. Bengals' wide receiver Stefon Diggs also gathered his troops on the Bills' sidelines. Moreover, it wasn't the most pleasant sight for fans and teammates who just wanted to be there for Damar Hamlin.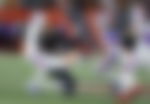 However, league executive Troy Vincent addressed the controversial decision and denied any knowledge or information. "
I'm not sure where that came from. 5-minute warmups never crossed my mind. Moreover, that's ridiculous. That's insensitive. Also, that's not a place we'd ever want to be in,
" Troy
said on the phone call with reporters after the game
.
Fortunately, the league suspended the game. And Stefon got the chance to be with his teammate. Moreover, he even visited Damar Hamlin at the University of Cincinnati Medical Center, where he had a slight hiccup with a police officer as well. QB
Josh Allen
was equally grief-stricken. And the entire NFL and global sporting community
sent their prayers and wishes
for Hamlin's speedy recovery and health.
Edited By: Deepika Bhaduri