Ron Rivera Comments on Washington Commanders' QB Stance; Disappointing News for Current QB Taylor Heinicke
Published 03/02/2022, 1:00 PM EST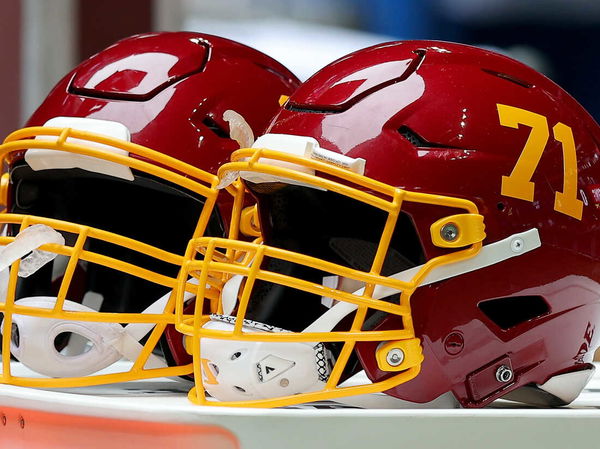 Washington Commanders just never found the fit at the QB spot. Filling up that position has been a challenging task for years. And HC Ron Rivera has finally made public their quest for a new quarterback since they direly need one before the 2022 season commences.
The Washington franchise signed Ryan Fitzpatrick as its starting quarterback last year after a rejected trade for Matthew Stafford. However, following Fitzpatrick's hip injury in week one, the team depended on Taylor Heinicke for the rest of the season.
ADVERTISEMENT
Article continues below this ad
Now, the Commanders are desperate for an upgrade on the game's most integral front, as they have only one quarterback on the roster for the upcoming season.
Washington Commanders' Quarterback Crisis
Head Coach Ron Rivera made his announcement during the NFL Combine on Tuesday, and his word clarifies that they are scouting from various areas to find something before the offseason ends.
HC Rivera comments on the situation as he stated, "This year we are being very proactive, looking, searching. We are trying to truly cover every base… Every time you hear something, you're checking into it. And so we've got to do our work. We've got to do our due diligence."
The franchise's efforts have started with a review of the trading market, free agents, and the draft as well. However, Rivera expressed doubts about the viability of trade.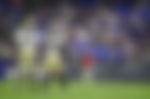 Who could be the newcomer?
ADVERTISEMENT
Article continues below this ad
The Commanders have some really good options in the market. Several quarterbacks, including Rodgers, Russell Wilson, Cousins as well as Matt Ryan, are in the talks for filling up the spot. This year, there aren't many viable options in the draft. But the Commanders can look at the free agents' group. It has solid players such as Jimmy G, former Bucs QB Jameis Winston, Teddy Bridgewater, Marcus Mariota, and Mitchell Trubisky. Even Carson Wentz might join the list soon.
Rivera mentioned that if a better alternative becomes available via trade, the club will consider aggressive bids. The Washington Commanders are predicted to have $40 million in cap space, which puts them in a good situation to bring in players.
ADVERTISEMENT
Article continues below this ad
The draft option provides an opportunity for the team to bring in a top-tier quarterback, as the club currently holds the No. 11 overall pick, and they are taking their time to make the best decision for the franchise's betterment. Making a final decision is critical in the franchise's lingering problem.
Watch This Story: Kyler Murray's Agent Issues Weird Statement After Cardinals QB's Social Media Drama