Rub It In His Face: Ja'marr Chase Mocks Justin Jefferson After Breaking Incredible Rookie Record
Published 01/09/2022, 9:24 AM EST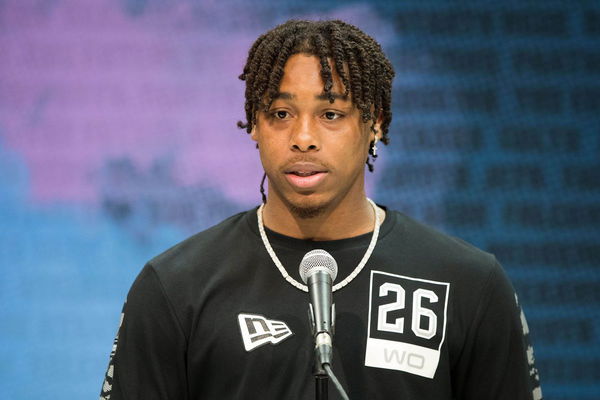 Cincinnati Bengals rookie receiver Ja'Marr Chase is on the verge to write the best rookie season by a receiver ever in the NFL after surpassing Justin Jefferson to achieve a monumental feat. The former LSU player has made a statement through his rookie campaign. A statement that yells out that he will set the NFL on fire in his coming few seasons when he will be in his prime.
Recently, during his Week 17 matchup against the Kansas City Chiefs, the receiver thrashed the Chiefs' defense as he surpassed them by a mile. The NFL Rookie of the Year contender ran for a rib-tickling 266 yards in 11 receptions scoring three touchdowns with an average of 24.2 yards per carry.
ADVERTISEMENT
Article continues below this ad
Chase unleashed his beast Sunday and made sure that he sets the bar even higher for the upcoming rookies in the league. Just as Justin Jefferson did before him, by setting up the rookie receiving yardage record at 1,400 yards in the 2020 season. However, it wasn't enough to keep Chase from breaking the record.
During his masterpiece 266-yard performance against the Chiefs, Chase broke the said record and set the bar even higher. The Bengals wideout heading into the season finale has recorded 1,429 receiving yards on the season. Furthermore, he also scored the most receiving yards by a rookie in a game in NFL history.
Ja'Marr Chase on breaking the rookie record of Justin Jefferson
The 21-year-old during his appearance with Colin Cowherd on "The Herd' shared what breaking the rookie record means to him. "It meant a lot," Chase said. "It was a goal of mine. I had written it down and stuck it on my mirror… in college. It's been with me ever since. Now, I get to go back and call Justin and rub it in his face a little bit."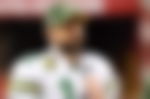 ADVERTISEMENT
Article continues below this ad
However, the relationship shared by Justin Jefferson and Ja'Marr Chase is unique. The former LSU teammates used to dream about it during their days in college. "That's my guy. This is something we always talked about. It's just a blessing to have the opportunity to be in this position," Chase added.
ADVERTISEMENT
Article continues below this ad
Chase has set a historic rookie campaign that is believed to go untouched for many years. Currently, Chase ranks fourth in receiving yards in the league. Only behind, Cooper Kupp (1,829), Jefferson (1,509), and Davante Adams (1,498). Furthermore, his 13 touchdowns so far, are second to only Cooper Kupp (15).
Watch Stories: NFL Top 5 League Leaders Receiving Yards: From Cooper Kupp to Deebo Samuel