'Rule #1… No Texting on Gamedays' – Tom Brady Shares His Phone Number on Social Media
Published 03/17/2021, 5:09 PM EDT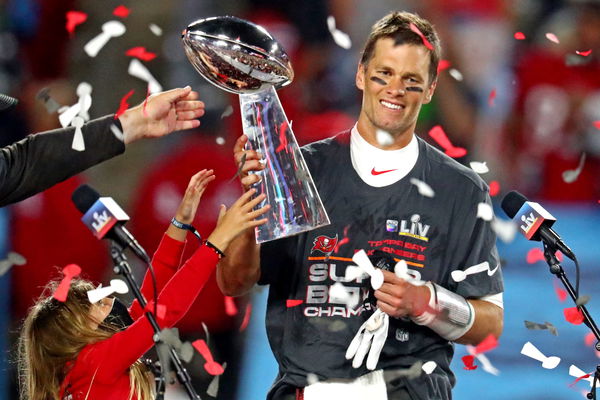 Tom Brady is one of the greatest players to have graced the NFL. With a record seven Super Bowl titles, Brady's ability to win is unmatched.
ADVERTISEMENT
Article continues below this ad
And now fans are getting a unique opportunity to connect with the legendary quarterback himself.
A little over a month since winning Super Bowl LV, Tom Brady took to Twitter to share a cell phone number, which he claims to be his. Brady's video took fans by surprise, as no athlete in recent memory has shared their phone number in public before.
ADVERTISEMENT
Article continues below this ad
Tom Brady has his inbox open
Calling it a first, Brady gave out a cell phone number which he claims is his. The number: (415) 612-1737.
"Hey what's up, everyone. So this is a real first for me, but I've been talked into giving out my cellphone on the internet," Brady says in the Twitter video.
Further along the video Tom Brady also laid out a strict rule that he expects all fans and well-wishers to follow.
"So listen, rule number one, before we get into any of this, no texting on game days."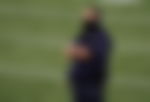 A unique way to respond to fans
Further explaining his reasoning behind his decision, Brady explained that this was his way of connecting better with his fans.
"What this is, it's a tool that will allow me to communicate more directly with my fans… where we can actually do a better job of responding to you, your questions, and all the great messages."
Throwing some shade at Jets fans due to his 20-year spell with the New England Patriots, Brady said that a certain sort of message will not be received well.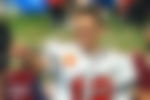 "Sometimes it gets hard to sort through the 'You suck, Brady' in the comments… It's usually from the Jet fans, but to be clear, if you do text me, 'You suck,' yes, I'll see it, and I may or may not respond. So, shoot me a message. I promise I'm going to get back to as many of you guys as possible," the Tampa Bay Buccaneers QB said.
So go ahead, what're you waiting for? If you ever want to talk to a seven-time Super Bowl champion, now's the chance.