Rumors on Odell Beckham Jr.'s Interested Landing Spot Might Disappoint Jerry Jones and The Dallas Cowboys
Published 12/04/2022, 12:30 PM EST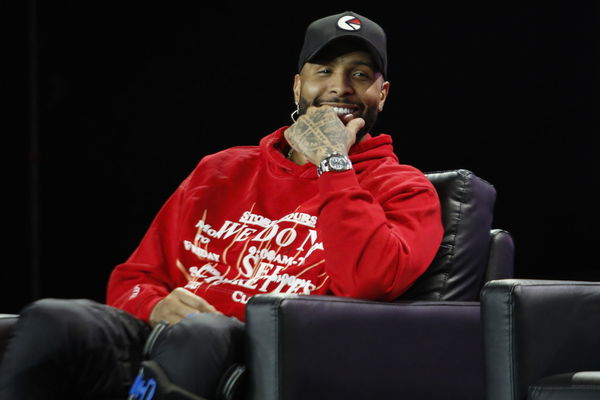 Odell Beckham Jr. has joined the bandwagon and begun visiting franchises. The season has taken an unexpected turn, and the star wide receiver's return is approaching. It's down to three teams now, and OBJ is visiting franchise establishments to make a choice. But it could come down to one organization, and Jerry Jones may not be happy about it.
A successful recovery has led the free agent WR to consider three landing spots. The Giants, Bills, and Cowboys are among them. All of them are in prominent positions and have had a successful season. Odell Beckham Jr. summarized his trip to New York and Buffalo. He has yet to travel to Dallas to see the Blue Star.
ADVERTISEMENT
Article continues below this ad
However, some reports might suggest that Odell Beckham Jr may have his mind over the Giants. ESPN's Jordan Ranaan reported, "Odell wants to be a Giant. The lure of coming to NY, making it a home for his family and winning in this city is enticing. There's unfinished biz. It's matter of if Giants want to pay him $$$ he wants."
2. The OBJ deal is more about next year than this year. Even Saquon Barkley has said it repeatedly, people need to be realistic. He's coming back from serious knee injury. No training camp, no practice yet. It's already December. Will take time to get in football shape.

— Jordan Raanan (@JordanRaanan) December 3, 2022
The ESPN Insider said the OBJ trade is about next year and less about this year. Saquon Barkley has also stated that people need to be pragmatic. OBJ is recovering from a knee injury. There has been no training session for him in quite a while. Moreover, it is already December. It will take some time to regain peak physical condition.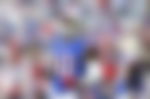 Odell Beckham Jr. opened his career as a Giant and had a remarkable run. Moreover, he is cleared to return from the ACL tear. It would be a blast to see the WR back in action.
HC Giants Brian Daboll exemplifies on the visit of Odell Beckham Jr.
ADVERTISEMENT
Article continues below this ad
Odell Beckham Jr. began his road to an NFL relaunch with the New York Giants. On Thursday afternoon, he showed up at the franchise facility and had a pleasant experience with his previous team, which introduced him to the league. While franchise HC Brian Daboll did not reveal all the specifics of the star WR's visit, he deemed it a good visit.
ADVERTISEMENT
Article continues below this ad
While speaking to the media, Brian Daboll mentioned they had dinner with him the night before. It was a pleasant visit. Daboll had nothing else to say other than that. The HC's priority is Washington. But he admitted that the steak dinner was delicious.
Watch This Story: LeBron James Kevin Durant James Harden Kevin Hart Odell Beckham Jr. and other stars join forces with business retail house in a massive deal