'Russell Wilson is Clearly Unhappy'- Analyst Urges Seahawks to Open Potential Trade Talks
Published 03/04/2021, 10:03 AM EST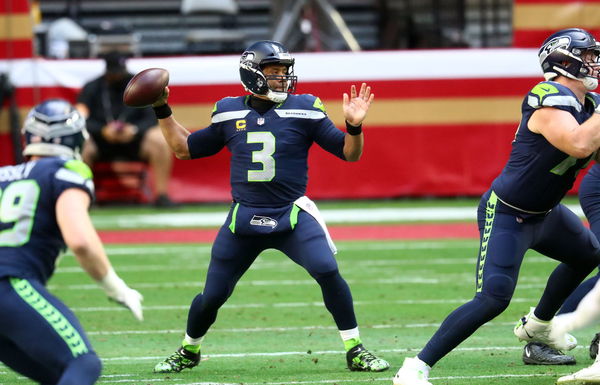 ---
---
Russell Wilson and the Seattle Seahawks fell short of making the Super Bowl in 2020. The veteran quarterback threw for 4,200+ yards with 40+ passing touchdowns as Pete Carroll's boys bowed out with a 20-30 loss in the Divisional Round Playoffs against rivals Los Angeles Rams.
ADVERTISEMENT
Article continues below this ad
The Seahawks finished the regular season as NFC West champions with a 12-4 record. While Wilson had a stellar individual season, he was clearly unhappy with the lack of protection he was given by his offensive line.
The 32-year-old quarterback was sacked 47 times and is reportedly expecting some major roster changes to the offense in the build-up to the 2021 season.
ADVERTISEMENT
Article continues below this ad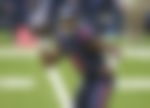 Russell Wilson unhappy with the current situation in Seattle?
Popular NFL analyst Mike Silver was the latest to comment on the Russell Wilson conundrum that is faced by coach Carroll and the Seahawks this summer.
He said, "I think the situation is worse than I previously believed. So yeah, my thoughts have somewhat evolved…if the Seahawks are not at least having conversations about the possibility of a Russell Wilson trade right now, they're committing malpractice, because clearly, he is that unhappy. You know, it's not like he just made one comment after the season.
"You know, he made two or three….Russell Wilson is unhappy, he seems to be unhappy with the way that he has communicated to head coach Pete Carroll, by the lack of willingness to let him have input into the offense, which led to the departure of offensive coordinator Brian Schottenheimer," Silver said.
How can the Seahawks convince their star man to stay put?
Mike Silver further went on to say that the Seahawks must at least listen to offers pertaining to Wilson. His agent earlier claimed that Dange'Russ Wilson will not force through a move. Regardless of that, entertaining potential trade deals should not be seen as a detrimental factor.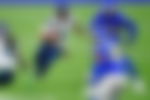 "So, Andrew, I believe that they will obviously listen to offers from any of those four teams, and Wilson does have some control because of the no-trade clause.
ADVERTISEMENT
Article continues below this ad
"I think that Pete Carroll regards himself as a problem solver and we'll try to figure out a way to patch this up….it's been a great run, but we're gonna bring in a coach that Russell Wilson wants to play for I'm not saying that would happen.
"I'm just saying there are a lot of balls in the air and this is not a great situation right now," Silver said earlier this week.
Wilson has been one of the most consistent quarterbacks in the league over the last decade or so. He led the Seattle-based franchise to their first-ever Super Bowl in 2014.
ADVERTISEMENT
Article continues below this ad
But they've fallen short ever since. Can the NFC West big boys hold on to their prized asset in 2021? Watch this space for more.