Russell Wilson Sends a Mysterious Message to 5 Million Fans While Broncos Are Busy Shopping for QBs
Published 03/17/2023, 2:10 AM EDT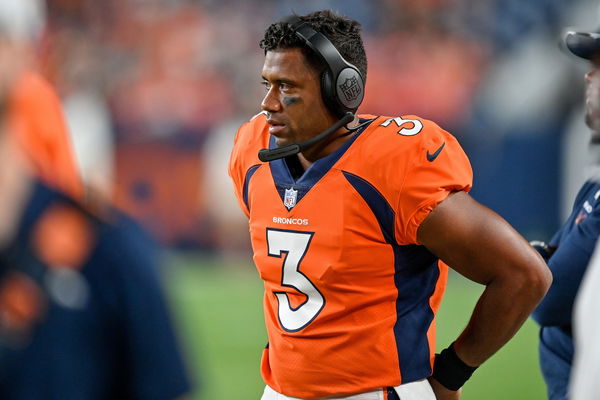 The Denver Broncos are preparing to their utmost capacities for whatever comes in the 2023 season of the NFL. They signed 5 players during the first day of free agency, demonstrating their commitment to investing in the future. Last season, the team invested an enormous amount in signing QB Russell Wilson in a $245 million 5-year contract for them. But his first season with the Broncos is something he and the team will like to forget, after putting up career-low numbers across the board. These events led to the Broncos investing in a contingency QB during this free-agency period, in case their dismal performance continues with Wilson.
While the Broncos got busy shopping for their roster, Russell Wilson took to social media to share a message that looks like a mystery to the fans.
Russell Wilson shares mysterious IG story with fans
ADVERTISEMENT
Article continues below this ad
Broncos quarterback Russell Wilson will look forward to improving his performance for the team in the upcoming 2023 season. Last season's debut for the Broncos did not go the way the QB planned out. While playing for the Seattle Seahawks, Wilson was on his way to being a potential Hall of Famer. But his first season with the Broncos has put the journey at a standstill. With the signing of a backup QB by the Broncos, Wilson shared a motivational story on his Instagram for his followers to ponder upon.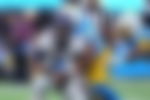 ADVERTISEMENT
Article continues below this ad
Fans will expect Wilson to bounce back from his disappointing performance during the 2022 season. The Seattle Seahawks had a spectacular record with Wilson that drew the interest of the Denver Broncos to acquire the QB. But Wilson was nowhere near the same level he was playing at the Seahawks. This created a sense of doubt in the mind of the fans if he was worth the investment made in him. And by the looks of his social media posts, Wilson is looking to fulfill the expectations fans have of him.
Who is the backup quarterback?
On Wednesday, the Broncos signed former Raiders and Patriots QB, Jarrett Stidham. They brought him in as Plan B in case Wilson continues to underperform in the upcoming season as well. Jarrett Stidham signed a 2-year $10 million deal that includes $5 million in guarantees for the player. 
ADVERTISEMENT
Article continues below this ad
It will be interesting to see how the revamping of the roster will turn out for the team. Along with this, fans will also be keen to see how Russell Wilson comes out of his slump performance stats of last season. The coming days in the NFL will be like a new start for both the team and the fanbase.
Watch this story: "And I'd say, he's a fu*king": Aaron Rodgers puts wish list rumors to bed once and for all
Edited By: Abigail Kevichusa