Russell Wilson Trade Drama is 'Old News' According to Seahawks Head Coach Pete Carroll
Published 05/22/2021, 8:00 AM CDT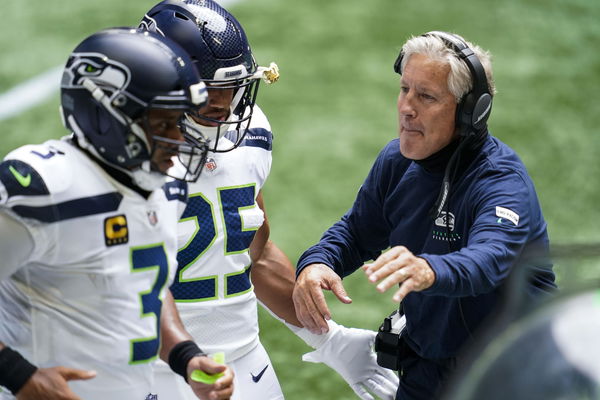 ---
---
There's been a lot of drama involving franchise quarterbacks this offseason. And one among them was Seattle Seahawks QB Russell Wilson. 
ADVERTISEMENT
Article continues below this ad
Wilson, who was drafted by the franchise back in 2012, helped his side to their maiden Super Bowl success in just his second season as a starter. 
Since then, the Seahawks have always remained as contenders for the title, but have fallen short when they needed to step up. Reaching the Playoffs last season, the side faltered when they needed to deliver yet again. 
ADVERTISEMENT
Article continues below this ad
And last season's playoff woes, like that of the seasons of the past, can be attributed to the side's sub-par offensive line. Something that has affected their star QB for years. 
Sacked 5 times when taking on the LA Rams in last season's Wild Card round tie, Wilson voiced his disgruntlement with the protection he has received over the years from his O-line.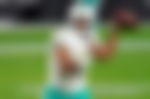 This sparked off rumors of Wilson looking to move on from the franchise. Plenty of teams were interested in making a trade but the Seahawks refused to budge. 
And according to Seahawks Head Coach Pete Carroll, talks of Wilson leaving the franchise are now a thing of the past. 
Russell Wilson is staying put in Seattle 
Appearing on the Rich Eisen Show, Carroll said that the news of Wilson wanting to leave is not something dominating headlines any longer.
"It seems like really old news to talk about this because it's been such a long time," Carroll said. "The little bit he said carried so much air time that it became bigger than life.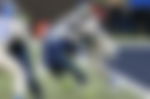 Downplaying the rumors, Carroll said he and his star QB have been transparent with one another throughout the entire process.
"Throughout the whole process, Russell, we've always been connected, we've always been talking, we've never not been in communication, and we weren't at all in this time either."
ADVERTISEMENT
Article continues below this ad
Carroll further said that things got blown way out of proportion based on what Wilson had to say about his O-line.  
"A couple of things that came out got magnified, and the questions came out… He was frustrated when he was talking, just like any of us can sometimes emphasize something that's on the top of our mind, and it can be played differently than it really played itself out."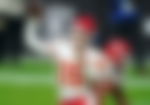 ADVERTISEMENT
Article continues below this ad
With Carroll dismissing the talks of a trade for Russell Wilson, might we see a franchise try to make a swoop for the 7-time Pro Bowler in the near future?