Ryan Fitzpatrick to Start 2021 Season as Washington Football Team's QB1
Published 08/30/2021, 2:35 PM EDT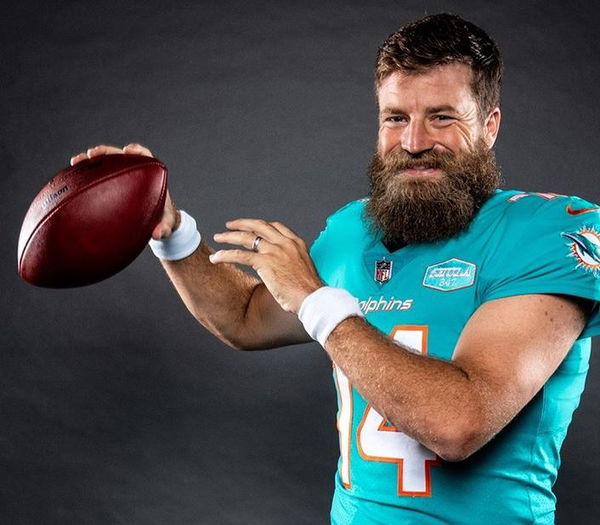 ---
---
It is now officially confirmed that Washington Football Team has signed Ryan Fitzpatrick as a free agent. The veteran will be the starting quarterback for Washington in 2021 as per Ian Rapoport.
ADVERTISEMENT
Article continues below this ad
Washington, even after playing with an ineffective offense, made it to the top of the NFL East Division last season, making it to the playoffs. Though them reaching the playoffs was merely the result of competing with equally poor teams in the same division.
One important QB note: The Washington Football Team will start QB Ryan Fitzpatrick in Week 1 and going forward, I'm told. This has been obvious by the way the WFT preseason played out, though it was never announced. But it will be Fitz under center.

— Ian Rapoport (@RapSheet) August 29, 2021
ADVERTISEMENT
Article continues below this ad
Solving the quarterback dilemma for Washington Football Team
Going back and forth with the choice of Dwayne Haskins, Kyle Allen and Alex Smith to settle with a well-fitted quarterback, led to a series of poor offensive displays by the Washingtons during the regular season.
Although during the playoffs, Taylor Heinicke proved to be effective, still the question to fill in the quarterback void was yet to be answered. The quarterback position was their weakest link, which they had to replace with the veteran Ryan Fitzpatrick in free agency.
Ryan though starting off in an excellent note with the Miami Dolphins last season was replaced by the rookie Tua Tagovailoa mid-season. Due to Miami's drive to test the rookie quarterback, the Dolphins were denied their chance to reach the playoff, which could have been the first time for Fitzpatrick.
ADVERTISEMENT
Article continues below this ad
Fitzpatrick's contribution as the starting quarterback
Fitzpatrick is expected to thrive with young and talented offensive players like Curtis Samuels, Terry McLaurin and Antonio Gibson. Washington's need for speed is being fulfilled by this fabulous trio. With an elite defense and a reinforced offense, the Washington Football Team is all set to face the Chargers in their first week.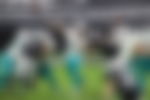 Fitzpatrick's exceptional performance as a quarterback has been unrewarded as in his 16-season long career; he has never reached the playoffs. Although with the likes of such a talented attacking lineup, it can be presumed that he will make it that far this time.
ADVERTISEMENT
Article continues below this ad
Though a Super Bowl seemed super far for the Washington Football Team last season, with the adjustments made to the roster, it looks more than just close this time. Although the real magic will happen only if with the right management, the team forms undeniable chemistry. However, that seems to be farfetched in this short period of time.