Saints' HC Sean Payton Talks Taysom Hill and Jameis Winston Ahead of New Season
Published 04/05/2021, 3:22 PM EDT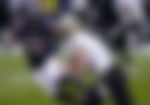 ---
---
The starting quarterback role is up for grabs in New Orleans. After legendary Saints quarterback Drew Brees announced his retirement this season, the door is wide open. Currently, the Saints have two quarterbacks on their roster – Jameis Winston and Taysom Hill. But which quarterback will start? That remains to be seen. However, Sean Payton candidly discussed both players ahead of the new season.
ADVERTISEMENT
Article continues below this ad
New Orleans Saints head coach Sean Payton spoke to Sports Illustrated recently. When talking about his quarterback dilemma, Payton kept things diplomatic. He noted that the quarterback position comes with its own set of challenges. And while both Jameis Winston and Taysom Hill are talented, the onus is on the franchise to put them in the best positions to succeed.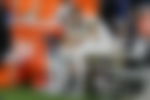 "The most important thing is leading this team, leading the offense to scores—protecting the football and scoring. There are certain commandments that we think are real important."
ADVERTISEMENT
Article continues below this ad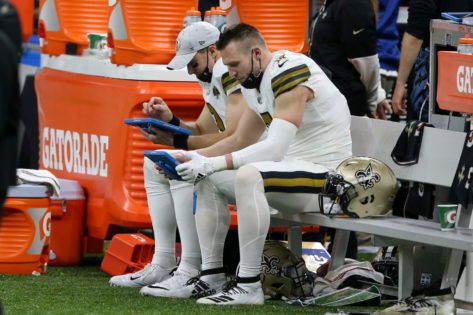 "Both of them have shown great leadership skills. Both of them have been very unselfish. It's been a really good room here for a while, even back when Teddy was in the room. The rest of it will take care of itself. Obviously, it's on us to give these guys the best stuff that we feel like they can execute and allow them to play."
Taysom Hill or Jameis Winston – Who is the next starting QB?
Payton added that of the two quarterbacks, they have seen Taysom Hill play and produce more. However, the franchise has gotten a good look at Jameis as well, as they've been exploring both options. Payton was full of praise for both players and noted how getting the opportunity to see them both in action was helpful. The two are now working hard to claim the starting QB spot.
"At the time (we signed Jameis), we'd gotten to see a lot more of Taysom, and we've seen him now in a starting role, at least for four games. And then we had that exposure to Jameis."
ADVERTISEMENT
Article continues below this ad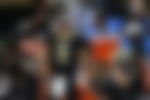 "And I've said this, that was really good for us, and equally good for him to evaluate us, to evaluate our system, our culture, all those things. He had a handful of other opportunities both last year and this year, and now each side is trying to put their best foot forward."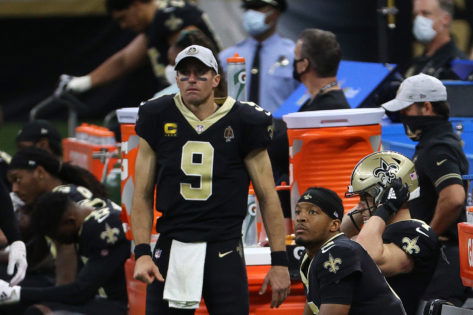 ADVERTISEMENT
Article continues below this ad
Who will be the new Saints starting quarterback on gameweek one? Both players will be motivated to stake their claim to the position. But given how talented and competitive both Winston and Hill are, neither will have an easy path. Furthermore, the person that gets the nod on gameweek one will not be allowed to rest on their laurels, as the other will be gunning for their spot.