Saints Legendary QB Drew Brees Gets Replaced by Former Dallas Cowboys Head Coach as NBC Analyst
Published 06/11/2022, 12:18 AM EDT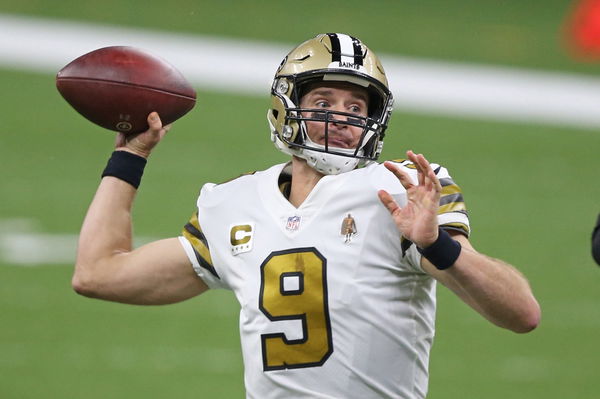 As an active NFL player, Drew Brees was one of the best QBs in the league. The New Orleans Saints player won several accolades and had many records over the course of his career, with many regarding him as one of the best passers in the sport. Post his retirement after the 2020 season, Brees took to the media, becoming an NFL analyst.
ADVERTISEMENT
Article continues below this ad
Brees was a part of NBC's NFL pregame show for the entire 2021 season. Brees confirmed he would not be going ahead with NBC for the 2022 season. This led to the network replacing the retired QB with another analyst formerly associated with the Dallas Cowboys.
ADVERTISEMENT
Article continues below this ad
Who is the former Dallas Cowboys' HC replacing Brees?
NBC Sunday Night Football is one of the most followed programs, featuring seasoned analysts who dissect the game play-by-play. Considered Cris Collinsworth's successor on the shown, Brees opted to not continue for the 2022 season because of his 'lifestyle choice'.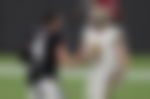 After his decision, the network brought in former Dallas Cowboys head coach Jason Garrett as Brees's replacement on the show. Garrett parted ways with the Cowboys following the 2019 season.
He spent more than a season as the offensive coordinator for the New York Giants and was also an analyst covering the USFL games alongside Jac Collinsworth. On the NBC show, we may expect Garrett to bring his considerable knowledge both as a player and as a coach to analyze games.
Also Read: EXPLAINED: Patrick Mahomes Was Far More Effective Than Colin Kaepernick In Becoming a Spokesperson For Social Change
What is Drew Brees' future after this?
ADVERTISEMENT
Article continues below this ad
NBC Sports chairman, Pete Bevacqua spoke to The Associated Press regarding Brees' departure from the show. Brees remains under contract with NBC, although Bevacqua has said that the network would allow Brees to make his own decision regarding his future. He added that Brees' decision to leave was because of his lifestyle. He wanted a break after 20 grueling years in the NFL, followed by a year as an analyst immediately after retirement.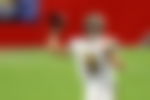 The former Saints QB had a stellar two-decade-long career in the NFL. After retirement, he signed a multi-year contract with NBC, as an analyst. He, with Mike Tirico, was an analyst for Notre Dame games. He was also present frequently for "Football Night in America."
ADVERTISEMENT
Article continues below this ad
Brees' departure from the show leaves an enormous gap in the show's panel but, with his extensive experience, Jason Garrett may just be the right man to fill his shoes.
Watch This Story: Donald Trump Vs Jerry Jones : Which Billionaire Friend Has The Upper Hand In Net Worth?