Sam Darnold Confirms his Commitment to the New York Jets
Published 01/04/2021, 12:21 PM EST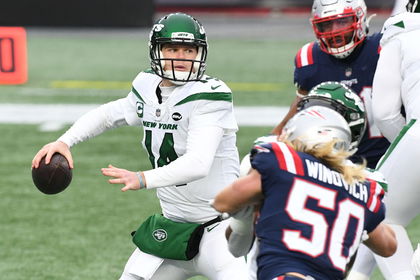 ---
---
Sam Darnold and the New York Jets had an absolutely horrid campaign this year. The Jets managed to win only 2 games and held a 2-14 record this season, finishing 4th in the AFC East.
ADVERTISEMENT
Article continues below this ad
The Jets were one of the worst teams in the NFL, second only to the Jacksonville Jaguars, who finished the season with a 1-15 record.
Jets quarterback Sam Darnold spoke to the press after their loss to the New England Patriots. He addressed the recent sacking of Jets' Head Coach Adam Gase, calling it sad news.
ADVERTISEMENT
Article continues below this ad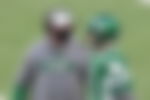 However, he solidified his commitment to the franchise and added that he wants to make things right. He expressed confidence in the team's ability to improve next season.
He said, "Very important to me. I said it once I got here I want to be a Jet for life, I want to turn this thing around. I know we can. And I definitely want to stay here, hopefully for the rest of my career."
Sam Darnold ready to be a Jet for life
Sam Darnold did not have a good season for the Jets. He attempted and completed a career-low in passes; of 364 attempted passes, he only completed 217 passes.
He also threw only 9 touchdowns for the entire season and had a career-high in sacks as well. His numbers were very disappointing this year, given the potential that he has.
ADVERTISEMENT
Article continues below this ad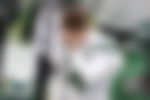 Darnold entered the NFL in 2018, as the third overall pick in the draft. In his rookie season, he didn't get off to the strong start that many expected him to. Given how high in the draft he was selected, Darnold's performances did not warrant the hype that was surrounding him when he entered the league.
In his second season, Darnold showed signs of improvement. His numbers were significantly better than the previous season, and had a much better passing completion rate of 62%, and had an 84.3 quarterback rating – a career best. However, this season saw a significant drop as he and the Jets floundered in the NFL.
ADVERTISEMENT
Article continues below this ad
All eyes will be on Darnold as the Jets attempt to redeem themselves. If he can improve his numbers from his past few seasons, he can definitely help the Jets get back into playoff contention next year.