'Same Old Dak' – Dallas Cowboys WR Michael Gallup Lauds Dak Prescott for Comeback Since Injury
Published 06/07/2021, 4:35 PM EDT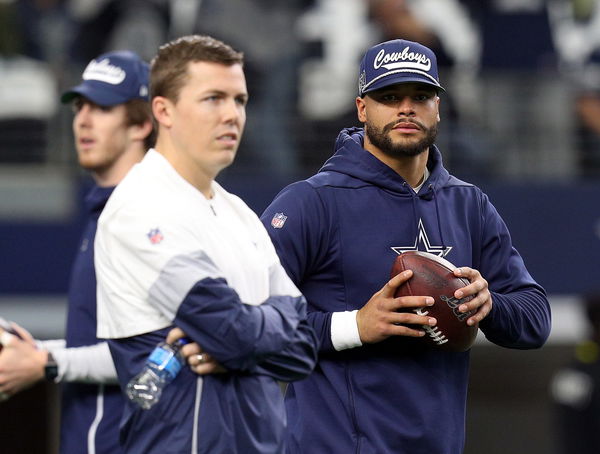 ---
---
If one has to put a finger on when the hopes of the Dallas Cowboys reaching the Super Bowl last season, it would probably be Week 5. Taking on the Washington Football Team, the Cowboys lost their star quarterback Dak Prescott due to a gruesome ankle injury.
ADVERTISEMENT
Article continues below this ad
Suffering a compound fracture and dislocation of the right ankle the Cowboys' hopes and dreams were laid to bed for another season. But perhaps after more than a quarter of a century of waiting, 2021 will be different.
ADVERTISEMENT
Article continues below this ad
Prescott is back. Injury free and with a new contract. Locked in to a new four-year deal, Cowboys fans have renewed optimism heading into 2021.
And it seems like it's not just the fans who are excited about Prescott's return.
Dak Prescott back to his very best
Appearing on GMFB, Cowboys wide receiver Michael Gallup was asked about his thoughts about the quarterback returning from injury. Returning from an injury of Prescott's nature is no piece of cake. But according to Gallup, Prescott has picked up right from where he left off.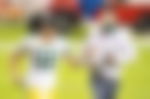 "Dak looks like the same old Dak, ready to get out there, ready to be a leader," Gallup said. "He just has that little thing to him. Every time you see him, you just want to make sure you're doing everything right for him."
ADVERTISEMENT
Article continues below this ad
Talking about the QB's big payday and desire to return to the field, Gallup said that the starting role and the new contract are things that the QB has earned by putting in the hard work.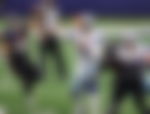 "He's a great dude on and off the field, coming out here after his injury, after his contract. He's the same old dude. Ain't nothing changed about him except he just wants to play now. Props to him. Everything he's done, he's earned. Just an amazing player."
ADVERTISEMENT
Article continues below this ad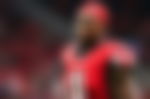 Alongside Gallup, the Cowboys have the luxury to fall back on other elite talents like Amari Cooper, CeeDee Lamb, and Ezekiel Elliot on offense. Add Prescott to the mix, and the Cowboys seem to have found the recipe for success.