San Francisco 49ers Icon Gives Reassuring Stance On Deebo Samuel's Contract Situation
Published 04/09/2022, 9:00 AM EDT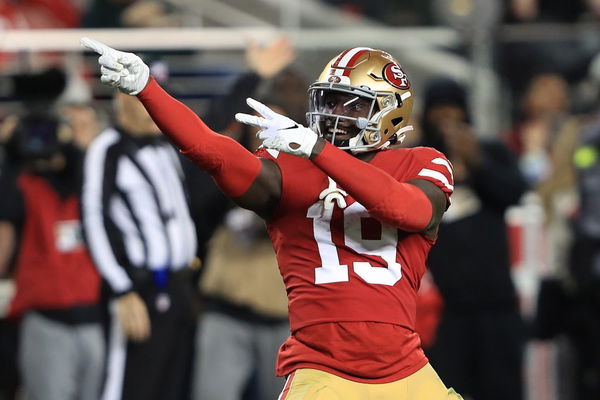 NFL franchise San Francisco 49ers have some priorities during this NFL offseason, and one of them is about wide receiver Deebo Samuel and his expiring contract. As Samuel becomes an influential player within the Niners roster, the fear of losing him becomes even more real. While he enters the final year of his rookie contract, former Niners running back Frank Gore did share his opinions on the matter.
During an Instagram live stream with Bovada's Bryant McFadden, Gore does state, "They're not crazy, man. They know what Deebo brings to that team … Deebo's a baller." The league recently saw some of the best wideouts signing big-money deals in new or existing teams.
ADVERTISEMENT
Article continues below this ad
So the expectation from Samuel for receiving the same from the Niners is not inflated.
The 49ers fans remain desperate to keep him after his recent actions did cause a frenzy on social media. Samuel did scrub all traces of the 49ers from his Instagram account and was also not following the team. The lack of resolution of his future in San Francisco did make Samuel anxious following a breakthrough season with the team.
Deebo Samuel wants to know his worth
The Niners GM John Lynch knows how important he is to their offense and will be desperate to tie down one of the NFL's top talents with a new contract. But all deals involving the league's other wideouts seem to have sent Lynch back to the drawing board. While he hasn't got the decorated resume of other wideouts, his versatility is a quality that can't be quantified.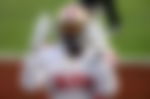 ADVERTISEMENT
Article continues below this ad
Even Gore admits to being impressed with Samuel and his abilities as he did compare him to former Niners WR Anquan Boldin. It is high praise coming from one of the 49ers' icons and a testament to Samuel's talent.
It shows how highly the organization and its former players value his contributions. Samuel did end up recording 77 receptions for 1,405 receiving yards and 6 TDs.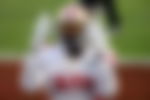 ADVERTISEMENT
Article continues below this ad
But the 49ers now face themselves with the challenging task of presenting a contract that will appease Samuel. The 49ers will look to build on the positives from the 2021 NFL campaign by re-signing Deebo on a new contract. The Niners fans will be looking at the upcoming season in 2022, as one which makes their dreams and hopes become a reality.
Watch This Story: Tom Brady Cites Multiple Challenges To Overcome Ahead of 2022 Season Including His Health, Fitness, and Injuries