'I'd Tell Your Guys to Make Better Plays': George Kittle Slams Vikings Coach After Holding Accusation
Published 11/29/2021, 1:42 PM EST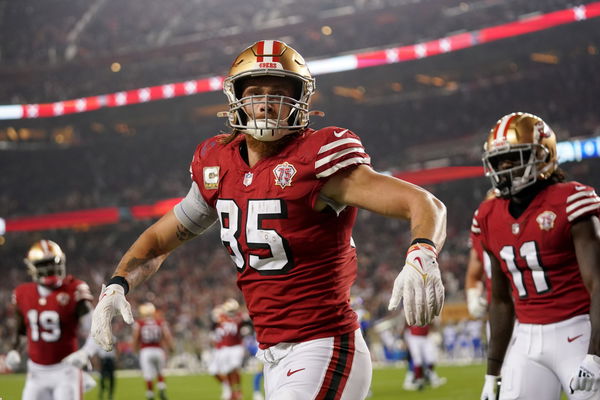 San Francisco 49ers stunned the Minnesota Vikings by 34-26 during their Week 12 matchup in the Levi's Stadium. Just when everyone believed they had an insufficient rushing game, they pulled off a season-high of 208 rushing yards. In the post-game press conference, Vikings' head coach Mike Zimmer did not shy away to put forth his opinion on why the Niners succeeded in the game, while the Vikings couldn't. He targeted 49ers' tight end George Kittle.
Minnesota Vikings head coach accuses the San Francisco 49ers of holding
ADVERTISEMENT
Article continues below this ad
Mike Zimmer, throughout the game, noticed that the Niners were grabbing them by waist and backs while making plays, and the referees weren't flagging them for foul plays. And so he got frustrated with the result and accused the home side of not playing fair.
"These guys hold all the time. They grabbed us around the waist, grabbing our backs, you know." Zimmer explained the approach of the Niners throughout the game. "Officials don't want to call it every play, but until they start calling it every play, they're not going to stop doing it."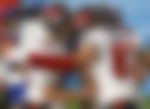 George Kittle responds to the acquisition
ADVERTISEMENT
Article continues below this ad
Next up in the interview, the reporters asked the Niners tight end, George Kittle, about the acquisition on the Niners holding the Vikings players unfairly, quoting the Vikings head coach. Kittle gave a befitting reply to Mike Zimmer on that note. He said, "I think if you're running your feet and your hands are inside, just because a guy spins and flails his arms, it's not holding. He's just flopping."
ADVERTISEMENT
Article continues below this ad
"You can watch plenty of pass plays – I finally got a holding call out there on a pass route. I got hugged and tackled and I think there were like three of those out there that weren't called. It's football. You know? Refs throw flags, they don't throw flags, it's just the game. If you're going to sit on the sideline and complain about holding the whole time, I'd tell your guys to make better plays," Kittle added.