Scouted From USFL, First Year Player Makes NFL Pro Bowl With $8 Billion Team
Published 12/22/2022, 4:30 PM EST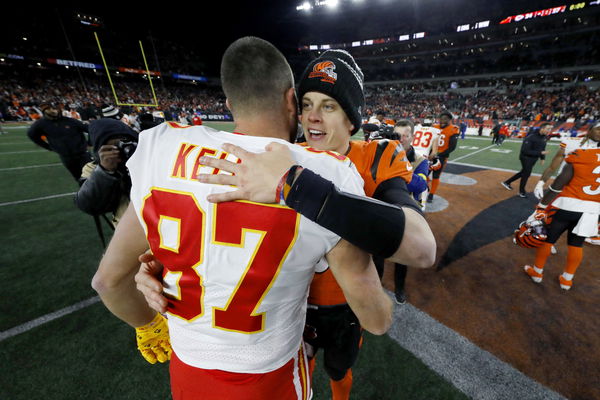 The NFL Pro Bowl selections took place yesterday. And although the expected lot was present, there were a few surprises as well. The game scheduled for February 5 at the Allegiant Stadium will feature some heavy hitting names. And a few from the most unexpected places. Fans didn't expect (United States Football League) USFL players to one day make it to Pro Bowls. However, this MVP made it.
The Dallas Cowboys are sending seven of their players to the Las Vegas to show off their skills and play some flag football. Most of the names on that Cowboys list of 2023 Pro Bowlers came as no surprise. Except for former USFL MVP and first year wide receiver and return specialist KaVontae Turpin. Turpin was considered to be the NFL's next Devin Hester. However, things have not gone according to the script for the 26-year-old.
ADVERTISEMENT
Article continues below this ad
Scouting him from the newly restarted USFL, the Cowboys always saw the potential in KaVontae. The TCU athlete spent some time with the IFL, Fan Controlled Football, the Spring League, the European League, and a stellar year with the USFL's New Jersey Generals before arriving at Dallas.
However, his pick has invoked some criticism. Some believe KaVontae's selection was purely based on his pre-season form and not his lacklustre regular season performance. Turpin returned two spectacular long balls in the pre-season against the Las Vegas Raiders and booked his Pro Bowl spot, according to some.
The NFL Pro Bowl 2023 will still feature some of the best talents in the league
ADVERTISEMENT
Article continues below this ad
Miami Dolphins QB Tua Tagovailoa's exclusion from the Pro Bowl showdown was a shocker for many. However, considering the high density of MVP-calibre quarterbacks in the AFC, there's not much to do in Tua's favor. Kansas City Chiefs QB Patrick Mahomes and Buffalo's Josh Allen are the first two starting QBs followed by Joe Burrow. The NFC quarterbacks saw a surprise entry in Seahawks QB Geno Smith. The other two were No 1 seeded Philadelphia Eagles signal-caller Jalen Hurts and Vikings quarterback Kirk Cousins.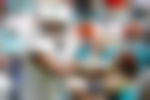 Six of KaVontae's Cowboys teammates made the NFC's selected roster. Turpin and RB Tony Pollard are making debut Pro Bowl appearances while Micah Parsons, Stefon Diggs, and CeeDee Lamb are in for their second selection. DE DeMarcus Lawrence will be making his 3rd Pro Bowl and NFL veteran guard Zack Martin made it his 8th time. However, KaVontae's still remains the most impressive since he is the first Cowboy primary returner to make the all-star game.
ADVERTISEMENT
Article continues below this ad
WATCH THIS STORY: Ex-NFL QB omits Aaron Rodgers and names underrated Packers star as best playmaker right now
Turpin will celebrate the selection irrespective of the criticism. In just one year, he has come from the USFL to an NFL Pro Bowl showdown. And that definitely warrants some smiles.