Seahawks Coach Pete Carroll Makes Bold Claim On One of His Top Players: "I Think He Would Have Been The First QB Picked In This Draft"
Published 05/07/2022, 1:00 PM EDT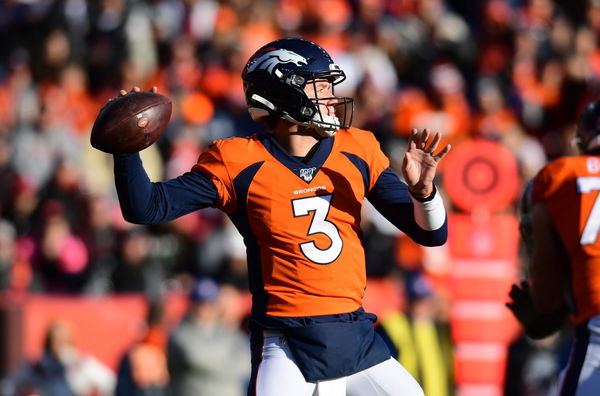 Ever since the franchise traded Russell Wilson to the Denver Broncos, the fans have the question over who will be the next play caller. It looks inevitable as they didn't bring in any QB since then. Pete Carroll looks to stick with the options they have. Moreover, he has the confidence that one of their franchise QBs would've been the first to get drafted this year.
The franchise didn't bring up a QB in the draft, which raises the possibility of bringing in a veteran such as Baker Mayfield, Jimmy Garoppolo, or perhaps Colin Kaepernick. Although, don't hold your hope on it. The Seattle Seahawks have Drew Lock, Jacob Eason, and Geno Smith in the quarterback division, who will compete for the starting position.
ADVERTISEMENT
Article continues below this ad
The 2022 NFL Draft saw Matt Corral, Kenny Pickett, and Malik Willis jumpstarting their NFL careers. However, HC Pete Carroll has a firm belief that Drew Lock would've been a definite first-round pick in the draft. He made the eye-opening revelation during a recent visit to KJR 93.3 FM. While some fans may support it, others may disagree.
He mentions, "I think he would have been the first QB picked in the draft."
Carroll most certainly believes it to be factual. However, this does not imply it really is. The Seahawks have upheld the concept that they desired QB Lock for quite a while now. They expressly sought him as part of the trade arrangement, so it's improbable that the 25-year-old quarterback will immediately put everything together in his fourth pro football season.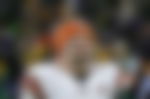 ADVERTISEMENT
Article continues below this ad
The Seahawks used to have ample chances to choose Willis or some other QB prospect. However, they chose not to do so.
Will Drew Lock receive a chance of redemption under Pete Carroll?
Drew Lock, 25, never managed to persuade the Denver Broncos that he was a long-term quarterback answer. He could, however, make a significant breakthrough in Seattle. Over the course of 3 years, he has 21 starts. Lock has 4,740 yards passing, 25 scores, and 20 interceptions while accomplishing 59.3% of his attempts.
ADVERTISEMENT
Article continues below this ad
Caroll sees potential in QB Drew, and the franchise is ready to develop him to the next level. They'll give him every chance to discover his best qualities, and HC Pete believes he will embrace it all wholeheartedly.
Watch This Story: Colin Kaepernick Had More Important Things to Do Than Watch His Former Team San Francisco 49ers Play Super Bowl 2020