Seahawks HC Has High Praise for DK Metcalf
Published 05/23/2021, 11:07 AM EDT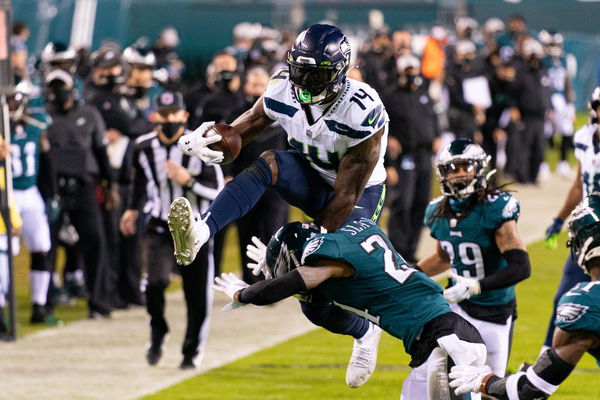 ---
---
DK Metcalf is one of the best wide receivers in the NFL. Last season, Metcalf was one of the brightest playmakers in the league. He was a crucial part of the Seahawks offense and consistently made strong plays.
ADVERTISEMENT
Article continues below this ad
Metcalf was really important to the success of the Seattle Seahawks. And he is clearly a very important part of their future. In fact, his Head Coach had a lot of praise for Metcalf in an interview.
Seattle Seahawks Head Coach Pete Carroll spoke recently on the Rich Eisen Show about DK Metcalf. He noted that Metcalf, much like everyone says, is an extremely dynamic player.
ADVERTISEMENT
Article continues below this ad
But that doesn't just extend to his physicality. Rather, Metcalf's physicality is just one of the many elements of his game. And while that garners the most attention, it isn't the only facet of his game.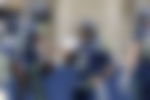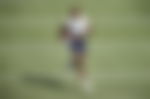 "One of the descriptive words you said was dynamic. To me, I hear that word, there's nothing physical about that other than what influences, the thought of what he represents as a total person.
"This is an extraordinary young man. He's a fascinating guy and everybody gets attracted to the physical stuff. Well, that just happens to be." 
DK Metcalf ready to take the next step to future superstardom?
Carroll added that Metcalf understands better than anyone what he needs to do in order to be successful in the league. Furthermore, Metcalf is determined about doing everything in his power to help get himself where he needs to be.
And the only concern that Carroll has is making sure that Metcalf doesn't succumb to the pressure that he's under. Carroll added that Metcalf is a bright young talent who has a solid future ahead of him.
"But he's recognized that he's got an opportunity to do something really special. And he's not going to miss it and he's going to go as far as he's got to go, push as hard as he's got to push, spend as much clarity of thinking and mind time and mentality, mindfulness so that he can max it out to a point where I worry about he puts too much on himself in that regard.
ADVERTISEMENT
Article continues below this ad
"He's a marvelous player and he's a really bright football player too."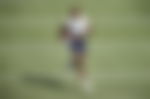 ADVERTISEMENT
Article continues below this ad
Can DK Metcalf become a future superstar in the NFL? Let us know in the comments below.