Seahawks WR Tyler Lockett Makes Strange Offer to Grammy Award-Winning Rapper
Published 05/11/2022, 11:00 AM EDT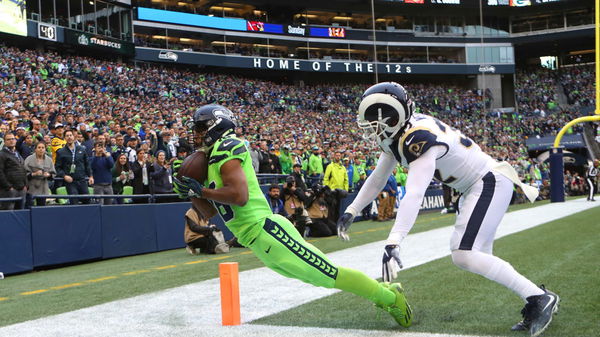 One man can be many things. As Seattle Seahawks wide receiver Tyler Lockett proved recently. The WR  offered realtor services to Grammy award-winning rapper Iggy Azalea. Lockett had just finished his real estate course and earned a license. Right from the start, he is gathering a high profile clientele. The Seahawks wideout had also recently celebrated the successful closing of his first deal as a real estate agent. If the rapper takes up his services, this would be a splendid Twitter pitch.
Lockett was replying to Azalea's tweet about selling and moving houses in recent times. He appears to be pulling out all the stops to get her on his client list for when she visits Washington house hunting.
ADVERTISEMENT
Article continues below this ad
Apart from his skills as a realtor, Lockett is coming off another impressive NFL campaign and seems to be riding the good times.
Lockett's first house sale garnered praise from both the fans and his peers. There seems to be a huge opportunity for the Seahawks wideout post his NFL career. Historically, NFL players and even other athletes have struggled to keep pace with life post retirement. Developing multiple skills can then come in handy. New age players understand there is more to life than their sporting careers. And they have to balance the game with the off-field. And Tyler Lockett is a prime example or player development through the ages. While he appears to be succeeding off the field, the 2022 NFL campaign will bring a different set of challenges for Lockett.
Can Tyler Lockett keep the streak going?
Apart from his prowess as a real estate agent, Lockett has been putting up the numbers as an NFL wideout. During the 2021 season, the former Pro Bowler recorded 73 catches for a career-high 1,175 yards. It was his third straight 1,000-yard season with QB Russell Wilson as his starting QB.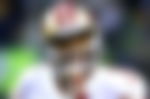 ADVERTISEMENT
Article continues below this ad
But in 2022, Lockett will play ahead of a new starting QB in either Geno Smith or Drew Lock. The situation arises following Wilson's blockbuster trade to the Denver Broncos this offseason.
It will have ramifications on the franchise including Lockett, who is in for a challenging campaign.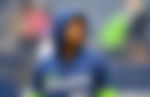 ADVERTISEMENT
Article continues below this ad
But with the departure of veteran figures like Wilson, the opportunity presents to Lockett and Metcalf to be the leaders of the new era. The Seahawks fans will look forward to the start of another season with Lockett and Metcalf spearheading their offense in 2022. The upcoming NFL campaign promises to be something crucial for the future of the fracnhise.
Watch This Story: NFL Legends Tom Brady and Julian Edelman Extend Support to Hank Lockwood of Barstool Sports; Find Out Why