Seattle Seahawks Coach Pete Carroll Provides Injury Update on Russell Wilson
Published 10/08/2021, 12:32 PM EDT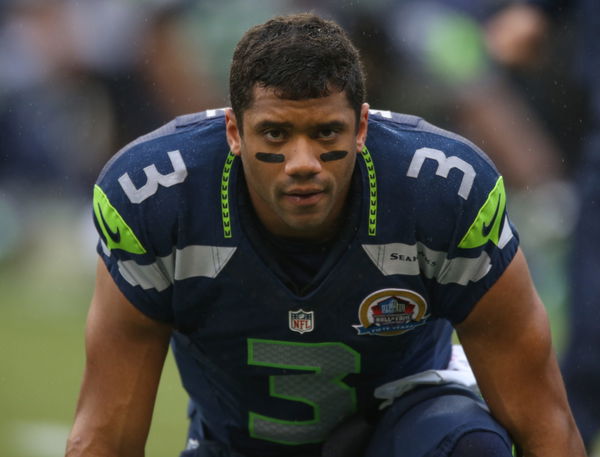 Things have not been going well for the Seattle Seahawks. Russell Wilson and Co have had a dismal start to their NFL season so far. They were 2-2 heading into the clash against the LA Rams and, unfortunately for them; they lost that in a humiliating manner.
While losses can be hard to digest, what might even bug them more is the injury to their star player, Russell Wilson. Seattle Seahawks coach at the moment of injury looked tensed but post-match, he sounded very optimistic. He labeled it as a "badly sprained finger" post-match.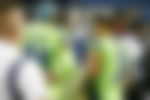 Pete Carroll reveals why he subbed off Russell Wilson
ADVERTISEMENT
Article continues below this ad
Watching the match live, it felt like Russell Wilson was in a lot of pain. The quarterback, despite that, carried on before being subbed off in the fourth quarter. According to the coach, Russel was unsure about the injury and didn't know how to handle the ball.
"He wasn't able to hold on to the football the way he needed to, to throw it, because we were going to throw the ball, and we needed to throw it all over the place," Carroll said. "We didn't know what he would be able to do. He was just unsure. … If he could have, he would have."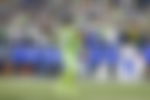 Wilson's injury timeline revealed
ADVERTISEMENT
Article continues below this ad
After the game, Seahawks coach Pete Carroll described Wilson's injury as a "badly sprained finger" and said it was too soon to predict when he would return. Carroll stated he is not sure whether Wilson will require surgery.
"There is a lot of work to be done in assessing all of that," Carroll said. "Russell is one of the great healers of all time, and he'll do whatever he can to get back as soon as absolutely possible."
ADVERTISEMENT
Article continues below this ad