DK Metcalf Makes Bold Claim Regarding His Speed; Puts Usain Bolt and Tyreek Hill On Notice
Published 05/04/2022, 4:10 AM EDT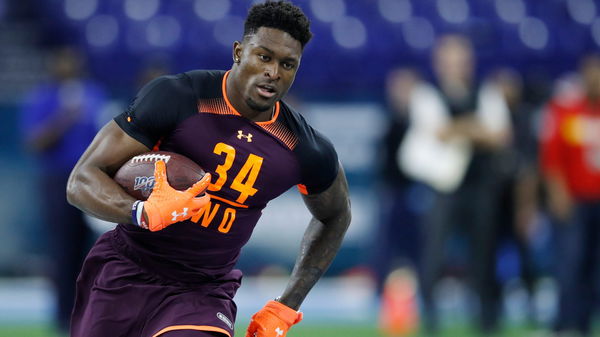 DK Metcalf is one of the fastest receivers in the league. His physique and his explosiveness make him a dangerous threat for every defense in the league. He is a crucial part of the Seahawks' offense and is currently one of the most demanded receivers in trade discussions.
However, even after the departure of Russell Wilson, DK wants to stay in Seattle. As a result, his task will get more challenging in the upcoming season, as the Seahawks haven't replaced Wilson with a QB of his caliber yet.
ADVERTISEMENT
Article continues below this ad
DK has always been very proud of his immense speed on the field. He has quite often made some plays that will be remembered for a long time. His highlight reels are filled with flashy moments that other players can only dream of.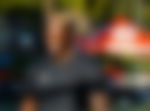 DK Metcalf made a bold statement regarding his speed during a recent appearance on the Club Shay Shay Podcast. Unsurprisingly, this statement left Shannon Sharpe in disbelief.
DK Metcalf claims he can improve his speed massively
During the podcast, Shannon Sharpe talked about the speed of DK Metcalf when he ran 100 meters in 10'27 seconds. He further asked DK, "If I give you 1 year, how low do you think you can go in 100m?." DK replied, "One year of training… I go Nine, I'll run a nine." Usain Bolt holds the world record for the fastest 100 meter timing, with 9.58 seconds.
Shannon Sharpe was left in utter disbelief, as he couldn't believe that DK would say he could run 100-m in the region of 9 seconds. Shannon further asked DK, "You can outrun Tyreek?" As Shannon was sent in further disbelief, DK continued to nod his head.
ADVERTISEMENT
Article continues below this ad
DK Metcalf has immense confidence in himself, and he thinks he can beat Tyreek as well in a 100-m race. Tyreek, the former Chiefs receiver, is widely claimed as the fastest player in the league. Unsurprisingly, this statement by DK is bound to bring a response from Tyreek Hill, aka 'The Cheetah'.
ADVERTISEMENT
Article continues below this ad
If DK can bring his 100-m time around 9 seconds if given proper time, it would be astonishing. However, it is likely to stay a mystery because DK won't be having too much time to give to his abilities on the track.
Watch This Story: Pro Bowl WR DeAndre Hopkins Defaults PED Drug Test & Faces Six Game Suspension Causing Trouble For Kyler Murray