Seattle Seahawks HC Pete Carroll Dismisses Retirement Talk
Published 05/24/2021, 9:19 AM CDT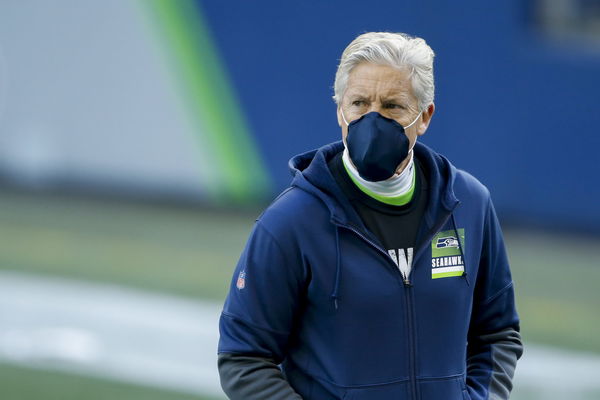 ---
---
Pete Carroll is one of the elite Head Coaches in the NFL. He has been in this position for almost a decade now, and his role has grown with the franchise ever since.
ADVERTISEMENT
Article continues below this ad
The stint with the Seahawks has been the longest of his career, despite Carroll being a veteran in the league. He has been around the block for a long time now.
And despite being the Head Coach for the Seahawks for a decade, he isn't looking to walk away from the game of a long time.
ADVERTISEMENT
Article continues below this ad
Seattle Seahawks Head Coach Pete Carroll spoke in an interview with Rich Eisen for his show recently. Eisen asked him whether he has any idea when he will call time on his career.
Carroll, who is touching 70 years of age, says that he doesn't have any plans to walk away from the game. His fire for the game is yet to burn out, and he still feels excitement about his team, the players, and the overall project in Seattle.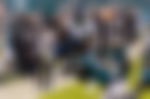 "It's no more demanding today than it was the last 10 years of it. So I find the job really fun like you said, and I enjoyed the challenge of it, and I'm excited about it every day.
"I'm fired up about these young guys and the old guys and the coaches. There's nothing that I'm not fired up about, so why would I set numbers on it?"
Pete Carroll looking to continue with Seattle
Carroll has been wildly successful in Seattle. He led the franchise to two consecutive Super Bowl titles in 2014 and 2015, winning the former. He was denied his second Super Bowl title by his former franchise, the New England Patriots.
But his impact on the franchise is so clear. Under his tutelage, Russell Wilson established himself as one of the best quarterbacks in the entire league. And while the franchise has struggled in recent times, he has still been a positive influence on the team.
ADVERTISEMENT
Article continues below this ad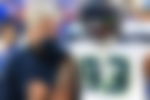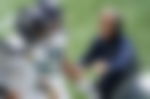 Can the Seattle Seahawks re-emerge as a Super Bowl contender under Carroll again? He needs to do a lot of work, not just as the Head Coach, but also VP of Football Operations.
ADVERTISEMENT
Article continues below this ad
A lot of work awaits the Seahawks, but if Carroll can recapture the magic that he had a few years ago, the franchise could become a powerhouse again.