Seattle Seahawks Look Deflated Ahead Of Steelers Fixture; Reports Show DK Metcalf And More On Injury List
Published 10/14/2021, 7:45 AM EDT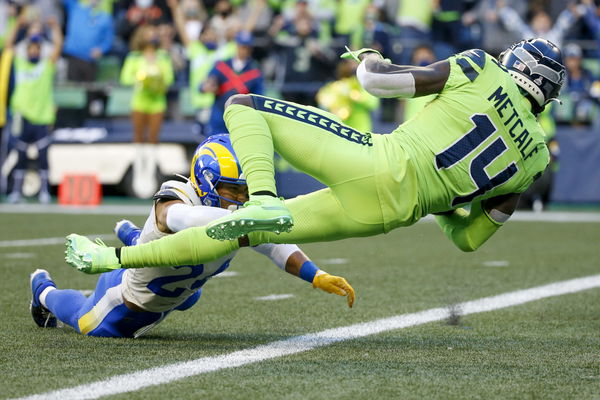 ---
---
Seattle Seahawks are in deep trouble. After a single practice session, we can easily assess how prepared they are for their next fixture. The Seahawks face Pittsburgh Steelers next; and by the looks of things, they're going to get eaten up by Ben Roethlisberger's team. Their Wednesday practice report saw many star players train in limited capacity.
ADVERTISEMENT
Article continues below this ad
Seattle Seahawks struggling with too many injuries
ADVERTISEMENT
Article continues below this ad
Seattle Seahawks' injury woes might be more serious than we thought. Their last game against Los Angeles Rams turned out to be more bruising than we thought. Going up against Aaron Donald and Jalen Ramsey can be tough, but no one expected to the Seahawks to limp out of that loss.
From Russell Wilson to Tyler Lockett and even DK Metcalf, the Seahawks' offensive line are completely destroyed after their week five fixture. While Russell heals from his split finger, Tyler Lockett was nowhere to be seen for Wednesday's practice. DK Metcalf stood on the limited participation list with a foot injury.
Seattle has two more practice sessions before they go up against the Steelers during week six. Lockett and Metcalf's situation don't look as dire as Russell's, so many would expect them to take the field. As for the star quarterback, there's no way he can play until his finger heals entirely. Geno Smith will step in his place, solidifying his position after an incredible quarter against the Rams.
While he couldn't guide them to victory, it shone a light on the quality the Seahawks kept under wraps. Geno has the ability to become one of the best quarterbacks in the game, and this is his proving ground. But how easy will the Steelers go on him during week six?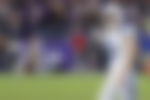 Russell Wilson listed as DNP
ADVERTISEMENT
Article continues below this ad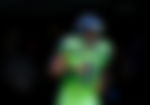 Seahawks' quarterback appeared for practice on Wednesday, but did not practice. It seems Pete Carroll finds Wilson a useful sight at practice, but doesn't want him to aggravate his injury. Any form of exertion could be problematic to an already troubled Seattle outfit.
Wilson had surgery on his finger, something previously refuted by Carroll in his post game interview. While it was beneficial, it places the Seahawks in a tough spot. The front three of Lockett, Metcalf and Wilson had the potential to rule the league. With one of them out and two of them potentially doubtful, trouble seems to brew on their front.
ADVERTISEMENT
Article continues below this ad
Are the Seahawks done for, or can they still salvage their season? Is a post injury crisis advent a certainty for them, or will we witness them crumble completely?