Seattle Seahawks' Star WR Almost Gave Up On Franchise Due to His Mental Health Struggles; Opens Up On His Journey Back to Being Healthy
Published 06/11/2022, 10:13 PM EDT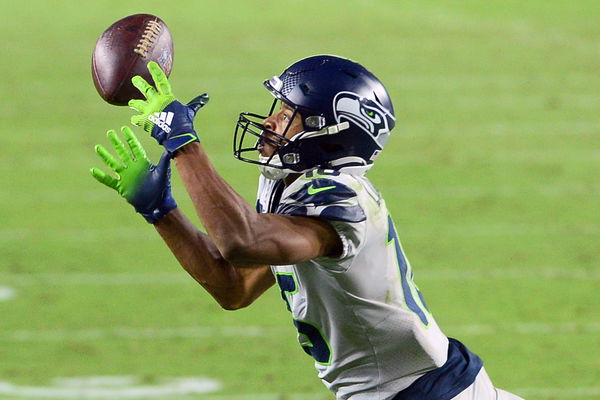 The conversations over mental health troubles have been consistent in the NFL. Some athletes, especially Tyler Lockett of the Seattle Seahawks, sheds some much-needed radiance on a dilemma. Something that millions of citizens face nearly every day. The WR shares some of his struggles and how he nearly quit the league.
Mental health problems have been persistent. Not just in the NFL but all over. It's not mandatory to have a mental health awareness month to express such issues. Creating conversation around such struggles is something that matters year-round. It is an important thing for every person out there.
ADVERTISEMENT
Article continues below this ad
Tyler Lockett of the Seattle Seahawks is the criteria for success. The WR's career demonstrates that bliss and self-worth are dependent on far more than what we commonly interpret as an achievement. Despite making his mark, he battled anxiety and depression, which he openly discusses on Twitter. Lockett said he treated stress and anxiety-like every injury by playing through the distress. When that failed, he felt he needed to be honest with himself.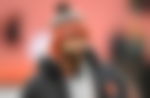 He mentions, "2 years out of my 7 years in the NFL thus far I played through depression and anxiety and almost quit and had my best year. I played through trauma another year and had my best year. Moral of the story: Just keep going. You never know what's waiting on the other side!"
ADVERTISEMENT
Article continues below this ad
Football is all about having a good time and playing games. It's an escape from getting away from some of the more serious issues we all encounter. It couldn't just be Lockett, an All-Pro and a millionaire. Every man behind the headgear can battle just as much as the rest of us.
Mental Health concerns linger around the NFL
Lockett is far from the only NFL athlete to open up about his mental health problems. Many league figures spoke out about their struggles with depression or other mental illnesses. Players and figures such as A.J. Brown, Solomon Thomas, Lane Johnson, and others disclosed that they have been suffering from depression and sought medical attention.
ADVERTISEMENT
Article continues below this ad
It's notably workable now that the National Football League is vigorously working to ensure that participants are in the best possible place. Not just physically but psychologically as well. Mental health discussions are now much more prevalent in the NFL than they previously were, which has benefited countless individuals affiliated with the league.
Watch This Story: Colin Kaepernick Donated His Sneaker Collection in Epic Show Of Kindness to Help the Homeless