'Aaron Rodgers Has 4 MVPs, How Many Super Bowls Does He Have?': NFL Legend Ends Rodgers vs Patrick Mahomes Debate Regarding Tier 1 Quarterbacks
Published 07/27/2022, 12:30 PM EDT The Athletic by Mike Sando is out with the NFL Quarterbacks Tier list of 2022. Just like every year, there are five tiers. Tier 1 represents the best players, while tier five represents the worst. The voters are fifty NFL coaches and executives. With one average vote, the Green Bay Packers quarterback, Aaron Rodgers, tops the list. However, this did not appeal to Shannon Sharpe, the former tight end for Denver Broncos and Baltimore Ravens turned sports analyst. Sharpe lets out his support to the Kansas City Chiefs QB, Patrick Mahomes, who was not a part of the first tier on the list.
ADVERTISEMENT
Article continues below this ad
On the show, 'Skip and Shannon UNDISPUTED', Shannon Sharpe fiercely supported the Chiefs QB.
ADVERTISEMENT
Article continues below this ad
Sharpe's resentment as to not seeing Patrick Mahomes at the top
If one is a good player, in this case, Patrick Mahomes, seeing them top a list becomes an urgency. Mahomes who has led the Chiefs to the best record in the NFL at 13-1, has passed 4,839 yards and achieved 37 touchdowns and 13 interceptions in the year 2021. Along with that, he won the league MVP award in the year 2018 and took his team to the Super Bowl title in the year 2019, again winning the MVP award.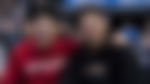 This achievement makes him the youngest player to win both types of MVP trophies. The statistics are far more than impressive. Hence, the debate over who deserves to be on the first spot sparked on the NFL Hall of Fame, Shannon Sharpe's show.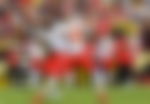 According to Sharpe, "Four conference championship games that he has started in, four pro bowls and a super bowl MVP and a regular season MVP, and he's not Tier 1. I don't know what Tier 1 is then. If Patrick Mahomes isn't Tier 1 quarterback, there aren't any tier 1 QB." The argument proposed by the former TE sounds impactful.
A brief comparison of the two quarterbacks
ADVERTISEMENT
Article continues below this ad
Comparing the two superstar quarterbacks (Patrick Mahomes from Kansas City Chiefs and Aaron Rodgers from Green Bay Packers) is certainly a difficult task. Especially because of the age difference between these two. Mahomes is 26 years old, and Rodgers is 38 years old. One of the apt ways to judge or compare these two athletes is by looking at their early seasons. Mahomes had the most passing touchdowns (128 TD) since 2018, and he threw the most interceptions (23 Int) than Rodgers (31 Int). Of course, other aspects should be considered as well.
If Patrick Mahomes throws for 4,500 yards and 35 TD in 2022…

He'll join Tom Brady (5), Drew Brees (4), and Aaron Rodgers (4) as only QBs with 4 such seasons in #NFL history.

Mahomes is entering his 6th season in the league (5th as full-time starter).#Chiefs #ChiefsKingdom pic.twitter.com/Q13mCR4CGU

— Jeff Kerr (@JeffKerrCBS) July 19, 2022
ADVERTISEMENT
Article continues below this ad
Although Shannon Sharpe has the answer to the debate, it can be collectively agreed that both the quarterbacks are adept at their game. Patrick Mahomes is young and talented. Therefore, he will drive his team to victory, and Rodgers' experience is clearly displayed on the field. Who do you think deserves to be on tier 1 among the two?
Watch this story: Tom Brady Went to the Same High School As This Controversial MLB Hall of Famer Who Was Also a 14x All Star
Edited By: Gurjyot Singh Dadial