Shannon Sharpe Warns Washington Football Team Against Trading Up to Draft Trey Lance
Published 04/10/2021, 6:45 AM EDT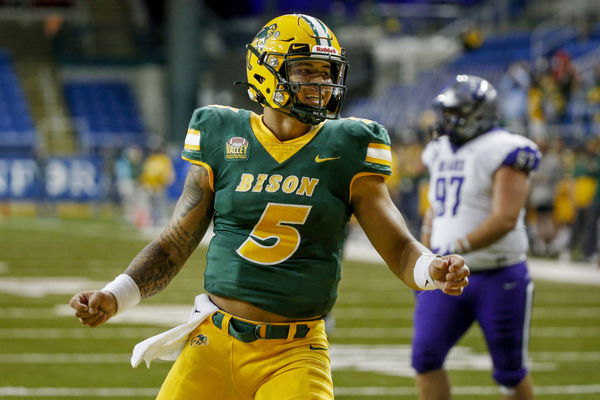 ---
---
The Washington Football Team is looking to improve next season. After a strong showing last season, Washington were able to win the NFC East division, in an intense final day affair.
ADVERTISEMENT
Article continues below this ad
For their performances, they earned a wild-card round clash against the eventual champions Tampa Bay Buccaneers. But it seems like they are looking to the draft to make greater improvements to the team.
Former Super Bowl winner Shannon Sharpe recently spoke about the Washington Football Team. He was reacting to the report that they wanted to trade up in the draft to select Trey Lance.
ADVERTISEMENT
Article continues below this ad
Sharpe noted that they already give up assets to move up to where they are. And Washington needs to be sure that Trey Lance is the player they want to build their team around if they are doing so.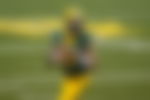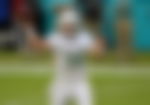 "Hell, they gave up three first-round picks to move up four spots. So what is it going to take them to move up to get to be able to get Trey Lance?
"You got to give up all your picks this year, all your picks next year, half of your picks the year after that! When they say somebody's going all-in if you were to do this, you are absolutely all in." 
Washington Football Team ready to risk it all for Trey Lance?
Sharpe then jokingly remarked that Ron Rivera should ask for a contract extension if they do give up assets to move up. He then noted that going all-in for Trey Lance is a mistake, and can result in disaster for the long-term future of the franchise.
Sharpe added that the franchise and Trey Lance will struggle as they will not have the assets to possibly build around him, apart from the free agency market.
"And if I'm Ron Rivera, I'll say 'I'm going to need a contract extension'. If you're going on, giving up all of this, you're doomed. This kid, he's got to be legit, he's got to be the real deal.
ADVERTISEMENT
Article continues below this ad
"Because he's handicapped you for the foreseeable future. He's got to be it, because how do you build around him? You can't build by running through the draft, you got to go in free agency."
Should Washington make trades to try to draft Trey Lance? Sharpe is correct when he says that they will have to give up several assets to move up in the draft.
Furthermore, Trey Lance is a gamble for the franchise, especially because they will be mortgaging their future to get him.
ADVERTISEMENT
Article continues below this ad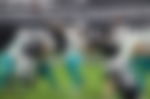 Trending Stories