Shaquille O'Neal Drops His Final Prediction for Super Bowl 2022: "Joe Burrow From the LSU, Odell Beckham Jr. From the LSU. May the Best Man Win"
Published 02/12/2022, 9:47 AM EST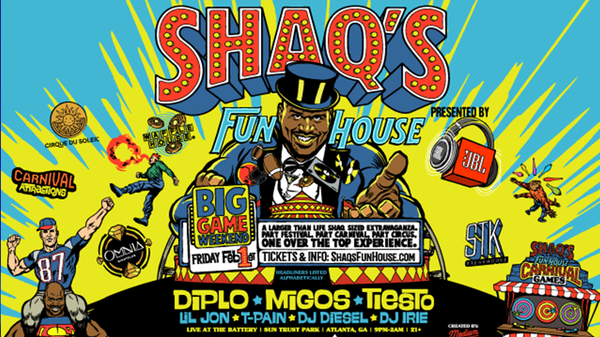 Shaquille O'Neal, Los Angeles' party-king, returned to action with Shaq's Fun House. Shaquille O'Neal answered several questions about the carnival while walking the red carpet. With the Super Bowl approaching, he was also asked why he didn't pick a favorite to win. However, the former NBA star avoided picking one.
ADVERTISEMENT
Article continues below this ad
Shaq's Fun House brought together Hollywood stars, musicians, and athletes to enjoy the city's offerings. The carnival served as a pre-Super Bowl party and was a big success. As a result, huge revenues were generated since people feasted on local businesses' food.
ADVERTISEMENT
Article continues below this ad
According to the Los Angeles Times, "The festival drew 2,500 people and had media and sponsorship interest, along with revenue that matched that of much larger events."
Concerning the Super Bowl, the carnival's host was asked if he had any predictions about the winner. The Big Shaq did not name a team to win the Super Bowl. Instead, Shaq said, "I just want it (Super Bowl) to be a great event. I'll be there. Joe Burrow went to LSU. Odell Beckham Jr went to LSU. May the best guy win!"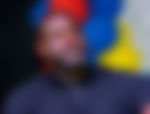 The most important thing to Shaq is a good rivalry game in the Super Bowl between the Bengals and Rams. He wants the Super bowl to be a memorable one, and only the most deserving team should win.
Why Shaquille O'Neal has no predictions for Super Bowl LVI?
ADVERTISEMENT
Article continues below this ad
The Big Shaq is a huge Dallas Cowboys fan. Consequently, Shaq doesn't have a favorite team for this year's Super Bowl. Shaq, who attended LSU, is proud to see his LSU alumni in the big game on Sunday.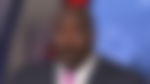 Joe Burrow and Odell Beckham Jr attended Louisiana State University. The two former LSU Tigers will compete for the Super Bowl title. Therefore, Shaq, an LSU alumnus, wants the deserving candidate between OBJ and Burrow to win. Shaq is pleased to see his two alumni face off in the championship game and does not want to favor one over the other. Henceforth, Shaq will not worry about the outcome.
ADVERTISEMENT
Article continues below this ad
Nevertheless, the rest of us are under no such restrictions, so who do you think will win the Super Bowl 2022? Would it be the Bengals or the Rams? Share your predictions in the comments section below!
Watch This Story: The Pro Football Hall of Fame, Class of 2022