Shaquille O'Neal on Tom Brady Getting Benefits Odell Beckham Jr. Doesn't: "When You're the Greatest Player to Play the Game, You Get Those Privileges. I had those privileges Before"
Published 12/23/2021, 2:22 PM EST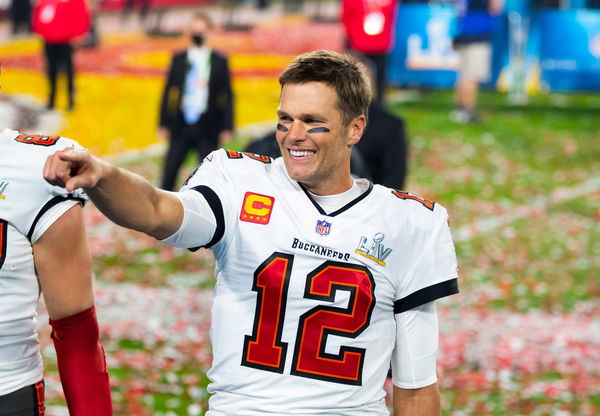 ---
---
Tom Brady after the loss to the New Orleans Saints was visibly upset and showed unsportsmanlike conduct. Despite that, the GOAT went unscathed. This baffled many but it looks like NBA legend Shaq knows the reason behind it.
ADVERTISEMENT
Article continues below this ad
Tampa Bay Buccaneers stunned by the Saints; star QB loses temper post-match
ADVERTISEMENT
Article continues below this ad
For a player that hasn't gone scoreless since Week 15 of 2006, a shutdown finally would've been tough to handle, to say the least. Against the New Orleans Saints, Tom Brady broke his streak of scoring in 255 consecutive regular season and playoff games. Safe to say, he wasn't happy about it. After all, Brady had a game to forget as he was sacked four times with multiple interceptions and 0 touchdowns.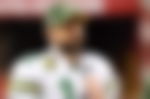 Post-match, Brady was caught on camera aggressively hurling abuses to the Saints bench. Moreover, he was also seen throwing away his team's Microsoft Surface Tablet to the ground. When quipped about this rarely seen humane nature of his, the seven-time Super Bowl winner didn't comment on it. "Nothing," he said via ProFootballTalk. "Just football."
GOAT Privileges! Shaquille O'Neal Reveals Why Tom Brady Was Not Subjected to Taunting Fine
In the latest episode of The Big Podcast, Shaquille O'Neal spoke about the special privileges the best players in the world get. "When You're the Greatest Player to Play the Game, You Get Those Privileges. I had those privileges Before"
ADVERTISEMENT
Article continues below this ad
His reasoning immediately made his colleagues bring up Tom Brady and his outburst after the Saints loss. As per his colleagues, if it were OBJ instead of Tom, things would've been way brutal and different.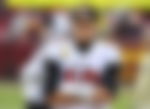 Shaq in response maintained his stance and said that Tom gets a pass owing to being the GOAT!"I have never heard anything bad being said about Tom Brady. So, Tom, you get a pass. It's not about double standards, it's about the pecking order stats, it is called POS. For example – If there is a game at 5:30, I could show up at 5:15, you can't. I get there when I get there."
ADVERTISEMENT
Article continues below this ad
What is your take on this differentiation? Well deserved or unfair? Let us know your thoughts below!