'Should've Stayed Retired': Tom Brady Made to Rethink Unretirement To Avoid Collision With This NFL Monster
Published 06/16/2022, 1:00 PM EDT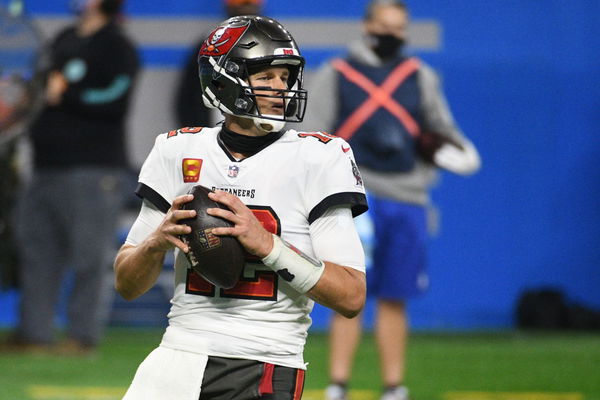 Buccaneers star QB Tom Brady is about to enter his 23rd season in the NFL. The 5-time Super Bowl MVP recently came out of his retirement in March. He announced he will play his 3rd season with the Tampa Bay Buccaneers, who suffered a playoff exit to the Los Angeles Rams last season. In his career, there's no defensive player Brady would want to avoid squaring up against than Aaron Donald.
Tom Brady appeared on the Dan Patrick Show where he said, "I see Aaron Donald workout on my Instagram. I'm like, 'Damn, maybe I should have retired. He's a beast."
ADVERTISEMENT
Article continues below this ad
Aaron Donald is quite famous for his NFL-size physique. Donald keeps on uploading the videos of his gym workouts on his social media. Many have compared the muscular body of Aaron Donald to Marvel supervillain Thanos.
Brady says he shouldn't have come out of retirement as he and the Bucs will face the Rams on November 9th in Los Angeles. The GOAT and Aaron Donald have faced each other 5-times on the football field. Out of those 5-games, Donald has won the last 3-games. 
The first two games were won by Brady when he was with the New England Patriots. In 2016, the Patriots defeated the Rams by 26-10. In 2019, the Rams and the Patriots faced each other in the Super Bowl, where the Patriots won 13-3.
Will Aaron Donald achieve what Tom Brady achieved in 2004?
ADVERTISEMENT
Article continues below this ad
Now coming to the stats of the two players, in the five games they have played together, Brady has 1,508 yards. He also scored 5-touchdowns and 4-interceptions while playing against Donald. On the other hand, Aaron Donald has made 12 tackles, two sacks, and 6-quarterback hits while playing against Brady.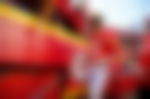 This season, Tampa Bay Buccaneers and Los Angeles Rams are the most favored teams to win the Super Bowl. The Rams are the reigning champs and they defeated the Cincinnati Bengals by 23-20 to win Super Bowl LVI. 
ADVERTISEMENT
Article continues below this ad
If the Rams win the big game again this season, they will have two consecutive Super Bowl wins. While the Rams hopes to 'run it back', Brady will also chase his eighth ring. Who do you think will take home the Vince Lombardi trophy this year? 
Watch This Story- Colin Kaepernick Donated His Sneaker Collection in Epic Show Of Kindness to Help the Homeless