'Something Always Shows Up'- Analyst Skeptical About Buccaneers Super Bowl Repeat
Published 03/27/2021, 9:45 AM EDT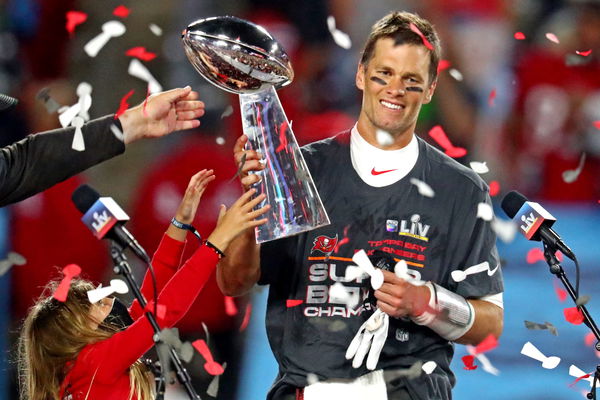 NFC South franchise, Tampa Bay Buccaneers, took a major gamble by signing veteran NFL quarterback Tom Brady ahead of the 2020 NFL season.
Coach Bruce Arians convinced Brady to join his promising project in Florida. The 43-year-old put-pen-to-paper on a 2-year contract worth a reported $60 million.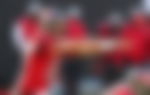 The risky experiment by GM Jason Licht proved to be an absolute masterstroke. The Buccaneers exceeded expectations by going all the way to lift their 2nd-ever Super Bowl title earlier this year.
ADVERTISEMENT
Article continues below this ad
They registered an impressive 9-31 win over the Patrick Mahomes-led Kansas City Chiefs on February 7th, 2021. The Bucs became the first team to win a Lombardi Trophy on home soil.
They've managed to hold on to their key squad members ahead of the 2021 NFL season. But can they repeat another fairytale Super Bowl run in the coming months?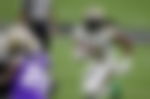 Tom Brady and Co. face an uphill task ahead of them in 2021
On the latest segment of ESPN's First Take, analyst Dan Graziano relayed his doubts about the Tampa Bay Buccaneers defending their Super Bowl title in 2021.
He said, "They might be better but winning again is basically impossible. There's a reason it doesn't happen, there's many reasons it doesn't happen.
"Something always shows up to derail it just as the Kansas City Chiefs who looked like a sure bet to win the whole thing until the very last game.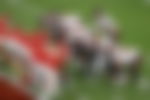 "So I think when you look at Tampa Bay, this is why they brought Tom Brady in there right, to elevate them from a good team to a Championship team.
ADVERTISEMENT
Article continues below this ad
"He will be the factor that keeps them on track because he's been through this before, he knows what it's all about but man if they repeat, that would be a stunner," Graziano said on the show.
The likes of Rob Gronkowski, Mike Evans, Chris Godwin, Lavonte David, Shaquil Barrett, and even Ndamukong Suh will return for the Bucs this year. They are also working on deals to re-sign RB Leonard Fournette and WR Antonio Brown.
ADVERTISEMENT
Article continues below this ad
But with Brady in the hunt for Championship ring #8, the Bucs are right up there as favorites to go the distance for the second consecutive year.