Stephen A. Smith Defends Tom Brady After New NFL Uniform Rules Outburst
Published 04/23/2021, 8:52 PM EDT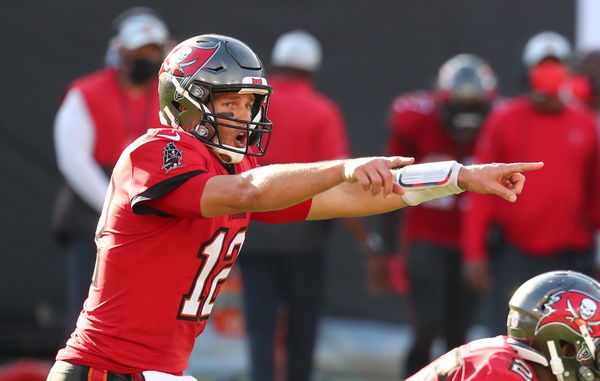 ---
---
The NFL yesterday made important changes to the jersey rules ahead of the 2021 NFL season. The new amendments will allow players to change their jersey numbers based on position.
ADVERTISEMENT
Article continues below this ad
But one person who did not like this latest development from within the league is the reigning Super Bowl MVP, Tom Brady.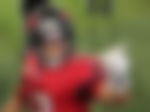 The changes were approved by NFL officials and team owners on Wednesday. Starting in 2021, running backs, wide receivers and tight ends will be allowed to wear any number from 1 to 49 and 80 to 89.
ADVERTISEMENT
Article continues below this ad
Meanwhile, defensive backs also will now be allowed to wear 1-49, and linebackers are permitted to wear 1-59 and 90-99. But the all-time GOAT has something to say to the senior officials and NFLPA members. Stephen A. Smith leaps to the defense of Tom Brady
After saying what he said on social media, Tom Brady received various responses from fans and critics alike. The latest to comment on the whole jersey fiasco was popular sports analyst, Stephen A. Smith.
He said, "I'm saying assuming that he's serious, he would know. Now when you're older, obviously you can be a bit archaic, and you're thinking averse to change.
"And as a result of that, you might not like things you know, the changes that take place, you're out there, the quarterback position, you're looking on a number of jerseys, it's easier to identify defensive personnel. And as a result, you know who exactly you want to exploit.
ADVERTISEMENT
Article continues below this ad
"So he's looking at a defense and maybe it's easier for you to disguise personnel, or whatever the case would be. I don't know, I really, really don't know.
"All I'm saying is that if Tom Brady, who is the man, the GOAT, the reigning defending Super Bowl champion, a seven-time champion….
"If he is of the mindset that this is something that's not good for the NFL, I'll tell you this much. I'm not going to dismiss it. I'm going to listen because he would know," Smith said on the show.
ADVERTISEMENT
Article continues below this ad
Only time will tell whether this was a smart move by the NFL or not. But it is never a smart move to ignore, arguably the greatest American football player of all time. Watch this space for more.