Stephen A. Smith Doesn't View Jordan Love as Aaron Rodgers' Rightful Successor at Green Bay
Published 08/17/2021, 1:00 PM EDT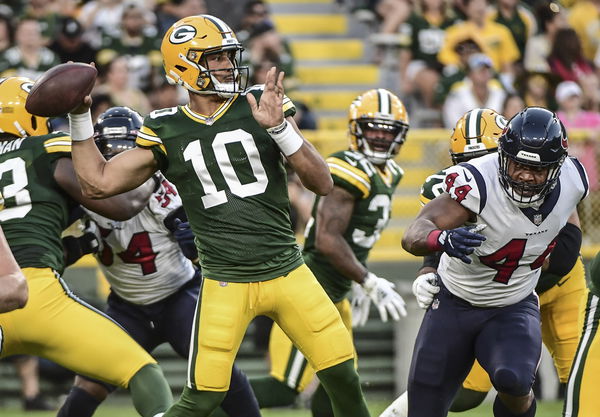 ---
---
After a year of sitting on the sideline, Green Bay Packers QB Jordan Love finally go to play his first snap in the NFL. The quarterback drafted as the successor to Aaron Rodgers had to be content with being a bystander at Lambeau Field last season thanks to Rodgers putting on an MVP display. 
ADVERTISEMENT
Article continues below this ad
But with Rodgers sitting out the side's preseason games, Love finally got to take his first NFL snap as a Packer. Throwing for 122 yards, the QB registered a touchdown in his first game.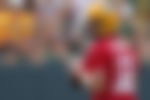 But Love's debut was cut short after he picked up a knock late in the second quarter after being sacked by the Texans defense. While the injury isn't of much concern, the majority of viewers were impressed with what they saw from Love. 
ADVERTISEMENT
Article continues below this ad
But while the QB did enjoy a good run while it lasted, did he do enough to dispel doubts of him being the worthy successor to Aaron Rodgers at Green Bay?
Replacing Aaron Rodgers a herculean task 
During a segment of First Take, NFL analyst Stephen A. Smith was asked about his thoughts regarding Love's debut performance and whether or not he did enough to cement his place as being Rodgers's successor. 
While Smith believes Love had a good game, he doesn't feel the QB has what it takes to be Rodgers' successor.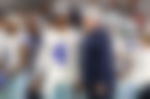 "I mean, a successor is somebody that just comes in after you. It doesn't mean they're comparable to you. I mean, I certainly didn't see that," said Smith.
Smith reiterated that Love had a good game but that the pressure on him is simply too much for a young QB.
ADVERTISEMENT
Article continues below this ad
"You give credit where credit is due. I feel sorry for the kid because he didn't ask to be in this situation. Drafted in the first round, albeit controversially, obviously, as Aaron Rodgers' successor. And then Rogers comes back with a chip on his shoulder and has an MVP caliber season."
Smith focused his attention on wrapping the Packers front office for handling the situation as badly as they did putting Jordan Love in the unenviable position that he is in.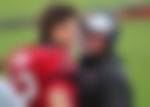 ADVERTISEMENT
Article continues below this ad
"Obviously, the offseason entailed what it entailed. And then that left the young guy Jordan Love in the unenviable position of really having to show us more than a guy his position should have to show us at this particular moment in time, but the Green Bay Packers have handled the situation so badly. It's added a lot of pressure to him."
Do you agree with Smith in this regard? Can Love truly take over and fill in the void that Rodgers would leave? Let us know in the comments below.