Stephen A. Smith Double Dares the Green Bay Packers To Take Trade Calls for Aaron Rodgers
Published 04/12/2021, 5:12 PM EDT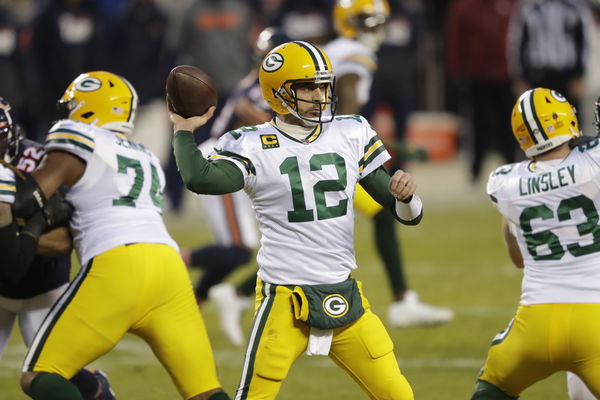 ---
---
There's trouble brewing at Lambeau Field. The relationship between Aaron Rodgers and the Packers franchise remains at knife edge.
ADVERTISEMENT
Article continues below this ad
The Packers, who were one win away from making Super Bowl LIV, were predicted to land a wide receiver in the 2020 NFL Draft. But instead, they drafted QB Jordan Love. The man seen as the successor to Aaron Rodgers at Green Bay.
But just as many felt that Rodgers' time was done, the QB rolled back the years to put on an MVP performance. But even that apparently isn't enough to convince the Packers management to hold Rodgers down for the long haul.
ADVERTISEMENT
Article continues below this ad
With rumors circulating about this being Aaron Rodgers' final year as a Packer, NFL analyst Stephen A. Smith talked about the matter.
Aaron Rodgers trade can be a game-changer
During a segment of First Take, Smith talked about the massive trade deal one would need to pull off a move for the QB.
"Has anybody entertained what you could potentially get for Aaron Rodgers? Has anybody thought about it for a second? I mean, could you imagine the fall that you could get for Aaron Rodgers? Do you know how many teams will be knocking on your door?" said Smith.
"No one has taken the time to sit back and say, 'What if the Green Bay Packers said we're taking phone calls on Aaron Rogers?' Can you imagine what they could get for him," he added.
Smith though was critical about the treatment meted out to Aaron Rodgers given his contribution to the side over the years.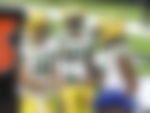 "So since you got a guy, Jordan Love, that you believe is Rodgers' successor… And it's all about the organization. Not about this guy that has been carrying the franchise," said Smith.
"I double dare the Green Bay Packers to sit up there and say, we'll take calls," the senior NFL analyst added.
ADVERTISEMENT
Article continues below this ad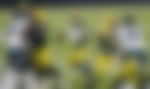 The Packers went awfully close to making the Super Bowl yet again in 2020. But the NFC title game remained a hurdle too high to surmount.
With how things currently stand, do you see Rodgers staying on with the Green Bay Packers beyond the 2021 NFL season?
ADVERTISEMENT
Article continues below this ad