Stephen A. Smith Feels Aaron Rodgers Should Retire Than Play for the Green Bay Packers Ever Again
Published 07/13/2021, 9:00 AM EDT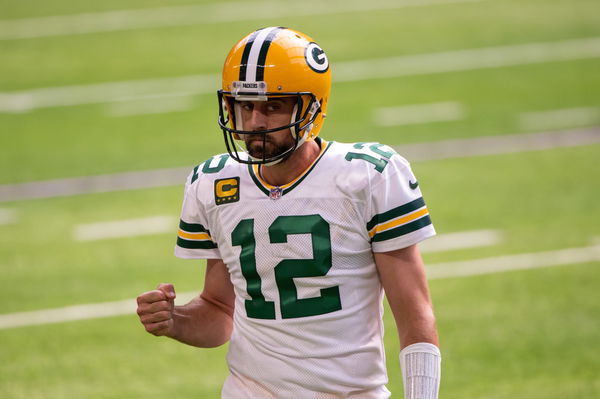 ---
---
The future of Aaron Rodgers in the NFL still remains unknown. Months since news of him reportedly wanting to leave the franchise broke, little progress has been made on resolving the issue.
ADVERTISEMENT
Article continues below this ad
The Packers have though made one thing clear. They are not going to be entertaining trade deals for Aaron Rodgers. Even after drafting his replacement in 2020 in the form of Jordan Love, the franchise still understandably wants to hold on to the 2020 NFL MVP.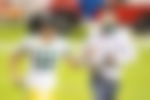 With the Green Bay Packers QB yet to address the matter verbally, NFL analyst Stephen A. Smith feels the quarterback should make a strong statement. 
ADVERTISEMENT
Article continues below this ad
A messy divorce for Aaron Rodgers and the Green Bay Packers 
Appearing on First Take, Smith talked about the scenario that Aaron Rodgers and the Packers franchise currently find themselves in. 
"Well, he probably is leaning towards staying in Green Bay, because Green Bay has made no effort whatsoever to move on from him. Their mentality is that it's not a feasible decision for them financially. 
Not to mention the fact that they recognize that he's one of the greatest quarterbacks who has ever played the game. He's a bad man. And as a result of that, they don't want to lose him," said Smith.
While Smith believes that Rodgers will indeed suit up for the Packers next season, he wishes he's wrong. Going as far as to say that Aaron Rodgers should retire, the analyst in trademark fashion did not hold back.
ADVERTISEMENT
Article continues below this ad
"I pray to god I'm wrong. I hope that he is steadfast in his decision. I hope that he's committed to staying away from the Green Bay Packers. I even hope that he's willing to inch towards retirement before going back to them."
Rodgers has missed the Packers' OTAs and minicamp. While the Packers front office has chosen to turn the blind eye to his absence, the same might not be the case if he ends up skipping training camp as well. 
READ MORE –
ADVERTISEMENT
Article continues below this ad
July 27 could be a big day in the history of the Packers organization. With Aaron Rodgers communicating his sentiments through actions and not words, failure to show up would be an indicator that all the bridges have been burnt.