Stephen A. Smith Feels Dak Prescott is Now Under the Most Pressure in the NFL After Bumper Contract Deal
Published 03/09/2021, 4:05 PM EST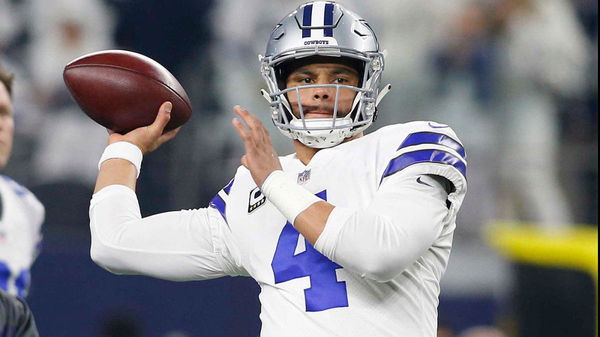 ---
---
With the Dak Prescott contract saga finally winding down to a close, Dallas Cowboys fans can breathe easy. The talented quarterback was placed on the franchise tag for the 2020 NFL season as both sides failed to negotiate a long-term solution following the end of his rookie contract.
ADVERTISEMENT
Article continues below this ad
Now, following the $160 million deal, Prescott has to prove to everyone, including the Cowboys higher-ups, that he's worth big bank!
But there's more to this deal than what meets the eye. And NFL analyst Stephen A. Smith explained the exact reason why the Dallas Cowboys QB will be under the most pressure to perform in the league over the seasons to come.
ADVERTISEMENT
Article continues below this ad
Cowboys pressure can be heavy for Dak Prescott
During a segment of First Take, Stephen A. Smith was asked about whether Prescott will be under the most pressure to perform from here on out.
In response, Smith said that Prescott will indeed be heavily scrutinized from but for reasons beyond the price tag involved with his new contract.
"To me he is (under the most pressure). In all seriousness, only because it's who you're playing for. And it's what you went through to get your money," said Smith.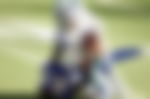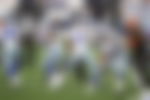 "Now, don't get me wrong. I'm not saying he's under pressure to win. I'm saying he's under pressure to perform."
Smith said that what'll make winning difficult for Prescott is the fact that the situation around him is not one that reminds someone of a ring chasing team.
"You could still lose because your defense stinks. You can still lose if you've got a Head Coach who is bringing in archaic defensive coordinators. Or you got Jerry Jones, messing around with the personnel. There's a lot of reasons," he said.
ADVERTISEMENT
Article continues below this ad
But Smith reiterated that whatever the reason for the loss, it simply can't be Dak Prescott.
"It can't be him. We can't look at the Dallas Cowboys and go like, 'Dak's become Carson Wentz. Dak's not playing well… We can't do that. That would be very, very bad for him," Smith added.
Now with Dak Prescott's contract headache out of the way, what more must the Cowboys do make their return to the Super Bowl after what has been a span of more than a quarter of a century?
ADVERTISEMENT
Article continues below this ad