Stephen A. Smith Feels the Handling of Dak Prescott by Dallas Cowboys Worse Than That of Deshaun Watson
Published 03/06/2021, 1:20 PM EST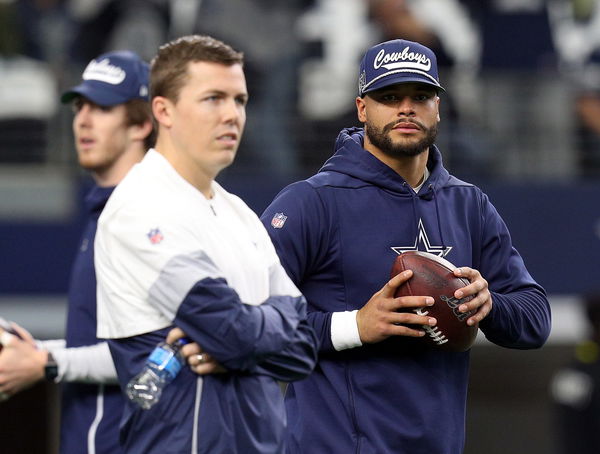 ---
---
There are multiple quarterbacks in the NFL who're either looking to make a switch or are trying to figure out what their future holds. Among them are are Dak Prescott and Deshaun Watson.
ADVERTISEMENT
Article continues below this ad
While Deshaun Watson is having a rather public standoff with the Houston Texans regarding his release, Prescott is trying to negotiate a future with the Dallas Cowboys.
The common thread between the two quarterbacks is how their situations are being mismanaged. Neither management has done a good job in calming the waters and have now placed themselves in a rather tricky position.
ADVERTISEMENT
Article continues below this ad
But which franchise has handled it worse? NFL analyst Stephen A. Smith believes there's a pretty straightforward answer to this one.
Dallas Cowboys worse off when handling QB issue
During a segment of ESPN's First Take, Stephen A. Smith said, he feels the handling of Prescott has been far worse than Watson.
"Believe it or not, I think it's the Dallas Cowboys. And the reason that I think is the Dallas Cowboys is because there's a longer duration, a longer period of time that their actions have been highly, highly questionable," said Smith.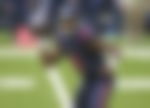 Smith further said that the Texans' scenario is different given that the franchise is going through a complete structural revamp.
"For all the things that we want to say about what's going on with Deshaun Watson, there's no denying that the fact of the matter… But you got a first time Head Coach, you got a first time General Manager.
"And so obviously, they just got on the job and you don't want to make rash, rash decisions. Decisions that could have everything to do with what's transpiring in Houston at that particular moment," he added.
Dak Prescott deserves a new contract
Smith also seemed flummoxed by how the Cowboys have made sure to reward other players substantially in the past, but are not willing to do the same for Prescott.
"The fact that there are guys that have played the quarterback position that didn't do nearly as much for him as Dak Prescott has done.
"That there are individuals who've played other positions that have not contributed to winning as much as Dak. Prescott has, and yet Jerry Jones took care of all of these guys giving them market value," said Smith. 
Further highlighting why Prescott is the perfect fit for Dallas, Smith said it makes little sense to hold out on a new contract.
ADVERTISEMENT
Article continues below this ad
"Dak Prescott, who's 42 and 27 as a starter. Who's taken you to the playoffs two times in four years, who actually won a playoff game for you.
"And you're playing hardball with him not even over cash but years. That speaks to something far more salacious, it speaks to something far more problematic."
So with the Cowboys still delaying a new contract that works for Prescott, do you think the QB deserves to be treated better for his performances in Dallas?
ADVERTISEMENT
Article continues below this ad