NFL News: Stephen A. Smith Says Matt Nagy and Ryan Pace Should Be Fired For Drafting Mitchell Trubisky Over Patrick Mahomes
Published 04/07/2021, 11:58 AM EDT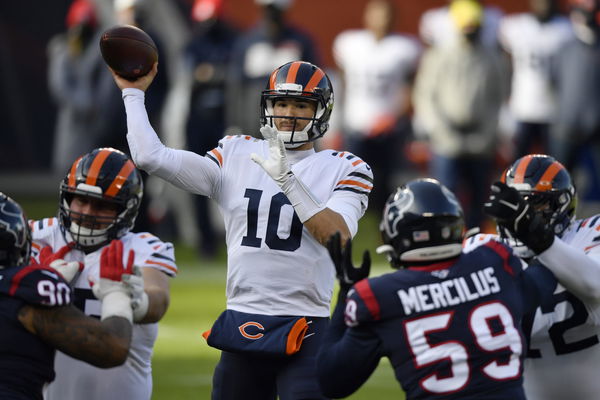 ---
---
The Chicago Bears made one of the biggest draft blunders in 2017. Prior to the NFL Draft, the Chicago Bears pulled off a trade with the San Francisco 49ers, to acquire their #2 overall pick, in exchange for their 3rd overall pick in a package.
ADVERTISEMENT
Article continues below this ad
The Bears ended up acquiring Mitchell Trubisky and snubbed future stars like Patrick Mahomes and Deshaun Watson. NFL analyst Stephen A. Smith looks back on the move with disdain.
He lambasted Chicago Bears Head Coach Matt Nagy and General Manager Ryan Pace. He did forgive his first season with the team, as the franchise did go 4-4, but lost to eventual Super Bowl champions Philadelphia Eagles and their incredible defense.
ADVERTISEMENT
Article continues below this ad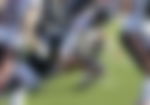 "The numbers sometimes do lie. Like, the first year there, 12-4 but they got bounced out in the post-season by the Philadelphia Eagles. Their defense, they were monsters. But again there were some problems at the quarterback position." 
Mitchell Trubisky- Not a good fit for Chicago
Stephen A. Smith added that the last 2 seasons since then have been very poor with the franchise going 8-8 for both years. He questioned how Nagy and Pace could possibly trade up to the 2nd overall pick, and snub Patrick Mahomes and other players in order to get Mitchell Trubisky, only for him to end up with Bills. Smith believes that the act could lead to them losing their jobs.
ADVERTISEMENT
Article continues below this ad
"Last two years, he was 8-8. Him (Matt Nagy) and Ryan Pace, they both need to be gone. How do you move up in the draft to draft Mitchell Trubisky and bypass a Deshaun Watson and Patrick Mahomes? And then now Mitchell Trubisky is a Buffalo Bill. That's a fireable offense in and of itself."
Should the Chicago Bears make better moves in this NFL Draft? They have the 20th pick in the 1st-round draft and aren't expected to make a move to get a better pick this year.
ADVERTISEMENT
Article continues below this ad
If they play their cards right, they can acquire a proper star with their draft pick. However, they need to ensure that they make smart moves and try to do what is best for the franchise, whether it be through the draft or through the free-agency and trade market.
Trending Stories