Stephen A. Smith Steals the Show From Jerry Jones As He Features In Dallas Cowboys' NFL 2022 Season Schedule Release Video
Published 05/14/2022, 1:00 PM EDT

Follow Us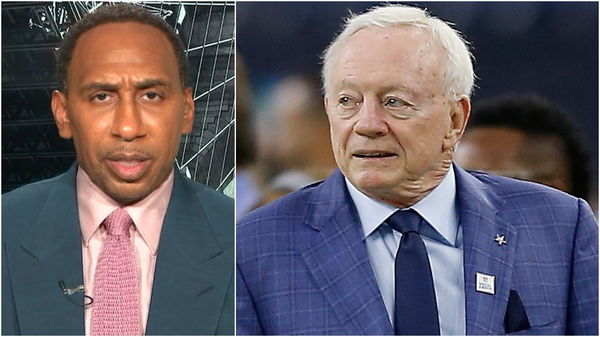 Stephen A. Smith, as you all know, is one of the famous ESPN commentators who hosts the show First Take. He is often seen commenting or, we would rather say, criticizing the Dallas Cowboys. But the twist in the story is that Stephen A. Smith has collaborated with Dallas Cowboys for their 2022 season schedule release video.
If you are wondering how can this be even possible, well the times are strange and maybe he just got duped by the owner of the Dallas Cowboys, Jerry Jones.
ADVERTISEMENT
Article continues below this ad
Dallas Cowboys have a tight upcoming schedule and will face off with some of the NFL's biggest teams. They will play Tampa Bay Buccaneers at home in their first match of the 2022 season. In the following week, they will host the reigning AFC champions Cincinnati Bengals and defending Super Bowl champions Los Angeles Rams.
In those two weeks, there will be completely action-packed for the Cowboys fans. So, to reveal such an interesting schedule, who could have done the job better than Stephen A. Smith?
Stephen Smith gets played by Dallas Cowboys GM Jerry Jones
In the Cowboys schedule release video, Smith can be seen playing his own character. While the cameraman recorded, Smith was busy spitting out some insults at the team. He was kind enough to say- "Y'all in trouble. I'm seeing a few wins… but not many", and how could he not mention his famous First Take quote – "Stay off the weed!"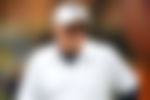 Jerry Jones acts as the show stopper in the video, who is editing Smith's monologue using the software. All the insults by Smith are magically converted into praises for the team- "Howdy! We dem Boys. I love Cowboys fans. They're the best of the best. But let me be clear. And I've said this in the past. To those Cowboys fans out there… all I can say is the 2022 season championship…."
ADVERTISEMENT
Article continues below this ad
Many would have expected this ending, because why not? Also, the owner of the Dallas Cowboys has always been on top of his game. After all, It's a Cowboys video, and they won't take insults from anybody.
ADVERTISEMENT
Article continues below this ad
This season Dallas has lost major players to different teams. Lineman Connor Williams and wide receiver Cedrick Wilson have signed a deal with Miami Dolphins. Randy Gregory will play for the Broncos while Amari Cooper has chosen Cleveland Browns. We will have to wait and see how this season goes for Dallas Cowboys.
Watch this story- Tom Brady's Biggest Matchups Revealed As a Possible Farewell Season Arrives for TB12