Stephen A Smith Tells Dolphins to Provide Better Players to Tua Tagovailoa For His Development
Published 04/17/2021, 5:06 AM EDT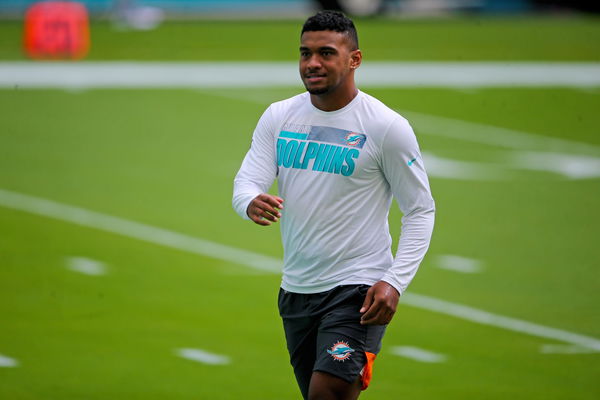 ---
---
Tua Tagovailoa is one of the most exciting young quarterbacks in the NFL. Despite a shaky rookie season with the Miami Dolphins, Tagovailoa has a lot of potential going forward.
ADVERTISEMENT
Article continues below this ad
The Dolphins have backed him this year, not re-signing backup quarterback Ryan Fitzpatrick. However, one NFL analyst believes Tagovailoa needs more help if he is going to find true success in the NFL.
Stephen A. Smith spoke on First Take about Tua Tagovailoa. He noted that he does have faith in Tagovailoa going forward. However, there are some lingering doubts in Smith's mind.
ADVERTISEMENT
Article continues below this ad
Primarily, how he handles size, especially given he is slightly smaller in his position. Smith pointed to some of Tua's numbers, and he did point out that there is room for concern.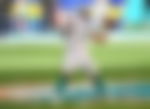 "I've got faith in Tua Tagovailoa. I wish him nothing but the best. A great kid and a lot of great ability. We saw that on a collegiate level.
"There were times, however, I watched him take the ball behind center and he looked so incredibly undersized, looking over opposing defensive lineman coming his way.
"Vision appeared to be an issue at that time. When I look at him, I'm looking at 11 touchdowns, 5 interceptions, completed 64% of his passes, had a 6-3 record, something along those lines. And you're right about the 52.5 QBR. "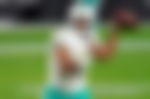 Tua Tagovailoa looking to get better
Smith added that he is still willing to give Tua the benefit of the doubt. However, he believes that he doesn't have the right supporting cast around him.
While the Dolphins still have good players, they don't have many great ones. So that is an area that needs to be addressed.
"I'm willing to give him a chance and believe in him. Just tell him you're going to get him the requisite weapons…These brothers may be able to play, nobody is calling them scrubs. But nobody is calling them all-world either." 
Smith then spoke about Kyle Pitts, whom the Miami Dolphins are interested in drafting. He believes that a player like Pitts comes around very rarely, and he can help improve Tua's play in Miami. And the tight end position is what they need to address going forward.
ADVERTISEMENT
Article continues below this ad
"When we hear about this guy Pitts out of Florida who is your tight end, once in a decade you get a talent like this. If you're the Dolphins, and you really want to secure the future of Tua, you've got to get him weapons like that.
"The reason I bring up a tight end is because you've got to have somebody that is really reliable, particularly in short-yardage situations."
Should the Miami Dolphins make more signings going forward? They already have two Top-20 draft picks in this year's draft. But they need to rely on more than draft picks to bolster the team.
ADVERTISEMENT
Article continues below this ad