Stephen A Smith Unsurprisingly Buries 'Corny' Washington Commanders Name: 'It Sounds Like a Damn Pop Warner League. I Don't Know What the Hell It Is!'
Published 02/05/2022, 1:19 PM EST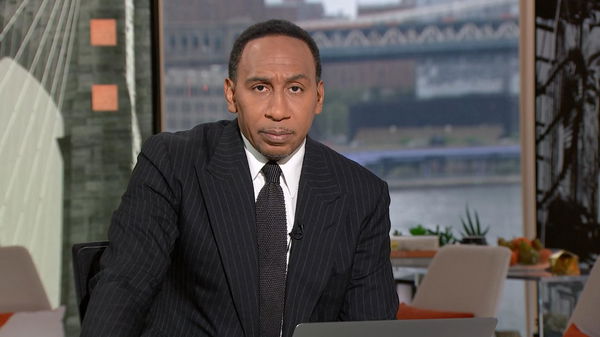 The Washington Football Team recently changed its moniker to Washington Commanders. Since then, the peculiar name of the franchise has been making rounds on the internet, and Stephen A. Smith was not going to let his chance slip away. His whimsical sense of humor humiliated the already ridiculed Commanders. 
Owner Dan Snyder, who at first refused to change the name of his organization, had to back down in his approach in 2020. He named the franchise Washington Football Team ahead of the 2020 season. However, it was recently changed to the Commanders. Though dodging the taunts of being called nameless, the franchise, now has to deal with another criticism; the criticism for having a "corny" moniker.
ADVERTISEMENT
Article continues below this ad
Stephen A. Smith makes fun of Washington Commanders
Though many did not have a problem with the name, ESPN analyst Stephen A. Smith certainly did. When asked about it, the analyst replied: 
 "It's corny as hell. It's really corny as hell. I mean, when I said, please get a name, how the hell are you gonna call yourself the Washington Football Team? You really have a name. I know some people didn't mind it."
"I minded it because there's Washington the state, and then there's Washington DC, and it didn't even say DC. You don't know whether they were even talking about."
It was surely a "vague" name when they called themselves the WFT back in 2020, but as per Smith, it was far better than the Commanders.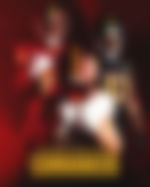 "But we'll have to adjust to it, the Washington Commanders," he added. "I mean it sounds like a damn Pop Warner League. I don't know what the hell it is."
ADVERTISEMENT
Article continues below this ad
Smith on his preferred name
The NFL community now has to adjust themselves to call them the Commies. But it was surely not a good switch, as per many fans on Twitter. Out of all the popular monikers available, choosing Commanders was a surprise to all. Smith, himself would have preferred a better name. 
ADVERTISEMENT
Article continues below this ad
"I would have preferred the Washington Generals," Smith added. "That would have been much better than the Commanders." As much as the Generals would have been a better option for Dan Snyder, a rebrand now seems to be impossible to happen. Which name would you have preferred, if not the Commanders?  
Watch This Story: Rob Gronkowski Pays Tribute to Best Friend Tom Brady Upon Retirement