Stephen A. Smith Wants the Dallas Cowboys to 'Hurt' in 2021
Published 04/17/2021, 5:12 PM EDT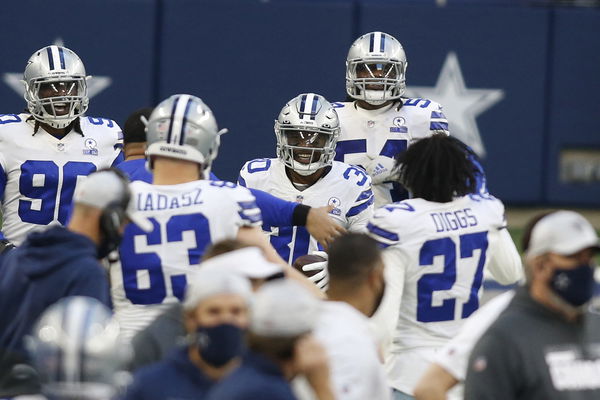 ---
---
Jerry Jones-owned Dallas Cowboys started their 2020 NFL campaign with high hopes under new head coach, Mike McCarthy. The former Green Bay Packers man was trusted with the task of leading the NFC East franchise back to the playoffs in 2020. However, things did not go as per plan.
ADVERTISEMENT
Article continues below this ad
Coach McCarthy and the Cowboys were dealt a massive blow in Week 5 as star quarterback Dak Prescott suffered a season-ending double compound fracture in the win against New York Giants. The Texas-based franchise further struggled with injuries to key players. However, their major downfall was a poor defense.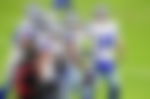 Ultimately, the Cowboys finished 3rd in the NFC East above rivals Philadelphia Eagles with a 6-10 record. One man who wants to see them fail yet again is ESPN talk show host Stephen A. Smith.
ADVERTISEMENT
Article continues below this ad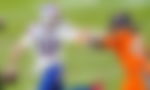 Stephen A. Smith goes on his annual anti-Dallas Cowboys rants
It's no secret that outspoken sports analyst Stephen A. Smith absolutely despises the Dallas Cowboys. Smith, who supports the Green Bay Packers, Pittsburgh Steelers, and Philadelphia Eagles, went on a lengthy anti-Cowboys rant while he was live on ESPN's First Take earlier today.
"I want them (Dallas Cowboys) to tease everybody and to believe that they're going to be relevant. That's what I need. I need people out there thinking the Cowboys are gonna do something okay… see if you fall from the curb it don't hurt that much. But if you fall from a building, it hurts a hell of a lot more. You know, assuming you survive."
ADVERTISEMENT
Article continues below this ad
"I want the plummet to be severe. I want it to hurt. I don't want it to be something they see coming…I want it to be one of those situations where they come crashing down where they talk and smack. That's what I want," Smith said on the show.
While some will wonder what exactly the Cowboys did to deserve such hate coming from Smith, his prophecy might just come true. The Cowboys signed Prescott to a 4-year extension this summer. They also own the 10th overall pick in the 2021 NFL Draft.
But they need a defensive overhaul if they want to make the playoffs this year. If they don't improve at the back, it could be Deja Vu for coach McCarthy and his team.
ADVERTISEMENT
Article continues below this ad