Stephen A. Smith Weighs in on Whether Eli Deserves to Be In the Hall of Fame Like Peyton Manning
Published 08/10/2021, 10:43 AM EDT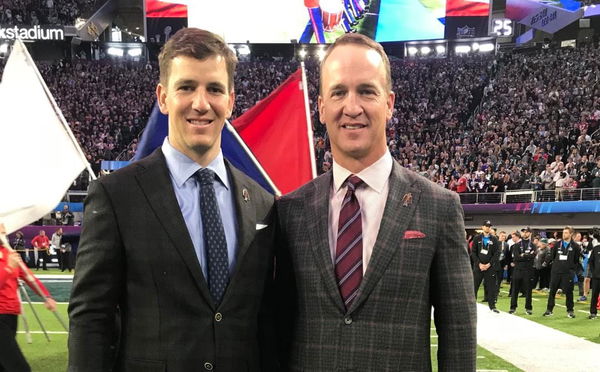 ---
---
The Manning family is one of the  most well-respected in the NFL. With a combined four Super Bowls to their name, Eli and Peyton Manning will go down in history as the most prolific pair of brothers to have ever played in the league.
ADVERTISEMENT
Article continues below this ad
While older brother Peyton is only one of two starting quarterbacks to have won Super Bowls with two different teams, Eli won both during his 16-season stint with the New York Giants.
Peyton, who is also the record holder or most NFL MVP titles (5), was recently inducted into the Pro Football Hall of Fame for his contribution to the sport.
ADVERTISEMENT
Article continues below this ad
A first-ballot Hall of Famer, there was no doubt about Peyton's induction to the Hall of Fame. But the same can't be said about Eli Manning.
While Peyton's personal resume stands out as one of the most impressive in league history, Eli has little to show apart from his two Super Bowl rings.
To put their personal achievements into context, Eli was named a Pro Bowler four times throughout the course of hi career. Whereas, Peyton Manning as stated earlier has had more MVP seasons under his belt.
So does Eli Manning deserve to follow in the footsteps of his older brother? Stephen A. Smith weighs in.
Does Eli deserve to follow Peyton Manning into the Hall of Fame?
During a segment of First Take, NFL analyst Stephen A. Smith discussed with fellow analyst Max Kellerman whether or not Eli  too deserved a spot in the Pro Football Hall of Fame like his elder brother Peyton Manning.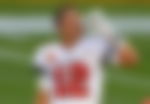 Kellerman suggested that Eli did what he needed to do over the course of his career to land himself a berth among the league's most coveted company. But Smith, unlike Kellerman didn't seem totally convinced.
While he does believe will land one day be in the Hall of Fame, he also noted out the numbers and statistics that go against Eli's case.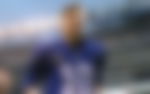 ADVERTISEMENT
Article continues below this ad
"You're probably right, as long as you're not saying he's first ballot. He's got a 117 and 117 record, led the league in interceptions on three separate occasions, while his career pass completion percentage is at 60%. Those are not Hall of Fame numbers," said Smith.
But there are certain things that definitely do go in Eli Manning's favor, more importantly his last name.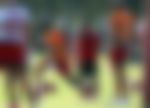 ADVERTISEMENT
Article continues below this ad
"He is a two-time Super Bowl champion, two-time Super Bowl MVP and he did deliver in the clutch. And I think when you take that into consideration alone the fact that your last name is Manning it certainly doesn't hurt."
Eli who retired in 2019 will be eligible to be inducted in the Hall of Fame in 2024. And even if he does get into the prestigious club, he'll surely have to wait out a few years to get his chance.