Stephon Gilmore Unites With Sam Darnold At Carolina Panthers After Patriots Trade Him For Sixth Round Pick
Published 10/07/2021, 7:45 AM EDT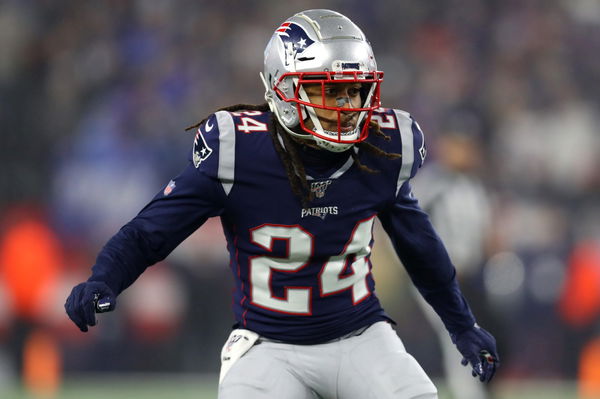 ---
---
Carolina Panthers strike a deal on the All-Pro Patriots cornerback Stephon Gilmore even before the market opened up for his trade. The Patriots agreed to trade the 31-year-old with a 2023 sixth-rounder.
ADVERTISEMENT
Article continues below this ad
The Rock Hill native will add some stability and credibility to the Panthers' defensive squad. However, his season hasn't been the most productive. With one Super Bowl, 2019 NFL Defensive Player of the Year, two-time first-team All-Pro and a four-time Pro-Bowler, Gilmore holds a strong resume.
ADVERTISEMENT
Article continues below this ad
Panthers get a strong deal
"We enjoyed so much success together and you have been an incredible inspiration for my individual achievements," Gilmore wrote on Twitter. "… To Mr. [Robert] Kraft, the coaches, and the organization, thank you for providing me with this platform and allowing me to be part of greatness. Most of all, I want to thank my teammates who lined up next to me every Sunday with one goal in mind."
However, with the addition of Gilmore in the Panthers, Darnold has been reunited with one of his toughest opponents in the Gridiron. "Dang good player," Darnold said. "I had two of my toughest games against him."
However, since Gilmore is on the PUP list, he won't be able to play for the Panthers until week 7, when they go up against New York Giants.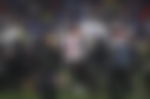 Gabrielle Gilmore feels happier than Stephon Gilmore
With Gilmore on his way to Charlotte, the happiest person in their household is Gabrielle Gilmore. As his trade with the Panthers unfolded, she tweeted with excitement that she was going back to her home in Charlotte. She joked that Stephon tried to peel her off from that place for two years.
ADVERTISEMENT
Article continues below this ad
Gabrielle has been born and brought up in Charlotte and with Stephon moving to her very home town the couple is going to have a pleasant time ahead.
Life is sooooo funny! Stephon had to peel me out of Charlotte the past 2 years and now we are there for good?! 😂😂😂😂😂😂

— Gabrielle Gilmore ❥ (@Eneekonese) October 6, 2021
ADVERTISEMENT
Article continues below this ad
With this tremendous move by the Panthers, Gilmore is going to have a great impact on the defensive end of the team. And with plenty of time for the 31-year-old to get accustomed to the Panthers playbook, Gilmore will make his debut on week 7 against the Giants in style.