'Still Got To Be Patient' – Returning From Injury, Joe Burrow Remains Cautiously Optimistic About Starting in Week 1
Published 05/26/2021, 10:11 AM EDT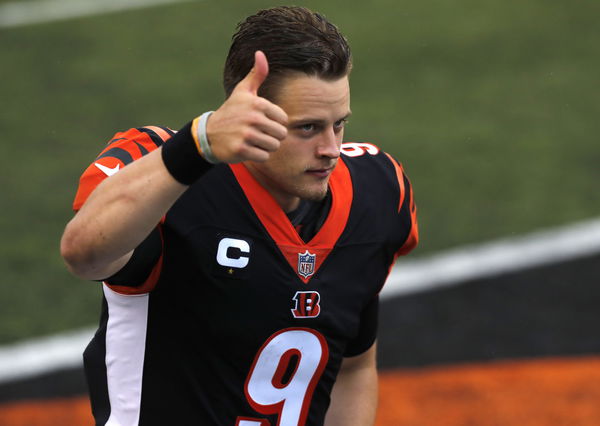 ---
---
Joe Burrow was living up to the hype in his rookie NFL season. A national champion and Heisman winner, Burrow's debut campaign was unfortunately cut short by a gruesome knee injury in Week 11 of the 2020 NFL season.
ADVERTISEMENT
Article continues below this ad
Tearing his ACL, MCL, and suffering other structural issues to his knee, the quarterback was ruled out for the rest of the league season. Burrow had to be carted off and eventually underwent surgery to restructure his knee. 
A lengthy rehab followed for the Cincinnati Bengals QB. And now finally, after staying away from the field for months, the quarterback is back to doing what he does best. 
ADVERTISEMENT
Article continues below this ad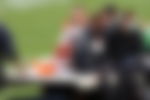 Burrow was seen attending the Bengals OTAs on Tuesday. This was the quarterback's first practice post-surgery as he looks to get ready in time for the 2021 NFL season. 
While Burrow has been cleared for practice, he knows he must take it slow to make sure there's no relapse.
Joe Burrow not looking to push himself too hard 
Speaking to reporters after practice, Burrow said he knew he couldn't push himself too hard right away. 
"I'm a guy that likes to push the limits. Work hard and go above and beyond. I couldn't do that with the knee," said Burrow.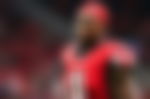 The former LSU quarterback said that he's strictly adhering to the orders of his doctors which in hindsight seems like the sensible thing to do. "Just doing what the doctors tell me to do, not doing anything too fast. Being cautious," he added.
The quarterback though couldn't contain his excitement of being back on the field as he looks forward to having fun again. "We are out of the hardest part. Now the fun part begins."
Given the nature of his injury, the lasting effects of it still seem to trouble the Bengals quarterback. 
"Still got to be patient. Can't push too hard. At this point it's still how it feels, there are still good days and bad days. It's still sore some days and so you will take it a little easy and some days it feels really good and you'll push it really hard," he added.
ADVERTISEMENT
Article continues below this ad
Burrow though remains confident of returning back to full fitness soon with the support he has from his team of doctors and other personnel.  
"We have a good plan. I have a good team around me that is helping me get back."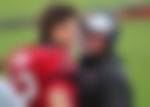 ADVERTISEMENT
Article continues below this ad
While it's a welcome sight to see Burrow back on the field, one can't help but wonder what the future might hold for the young QB given the side's woeful O-line. With no major upgrades made on it over the offseason, football fans will hope Burrow steers clear of trouble in 2021.