"Still want to win Lombardis" – Ben Roethlisberger Hungry For More Ahead of 2020 Season
Published 08/04/2020, 7:38 PM EDT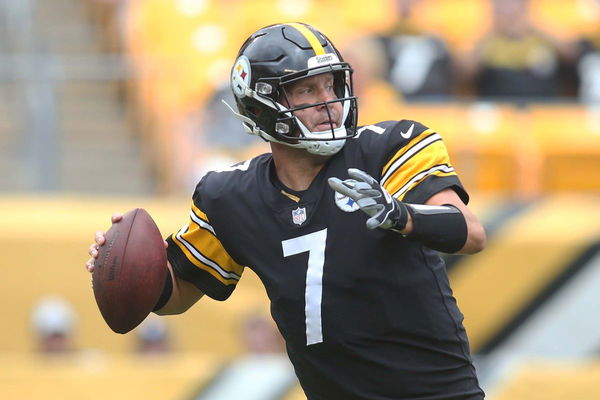 Ben Roethlisberger is entering the final years of his career in the NFL. At 38, Big Ben is one of the oldest quarterbacks in the league alongside veterans Tom Brady, Drew Brees, and Aaron Rodgers who is the youngest of the lot. Roethlisberger was drafted by Pittsburgh Steelers in the 2004 NFL Draft.
He was the 11th overall pick and was even touted as a 'franchise quarterback' by then-head coach Bill Cowher. The six-foot-five-inch quarterback started his rookie season as the third choice QB behind veterans Tommy Maddox and Charlie Batch. However, Roethlisberger started in the third game for the Steelers. He ended his rookie year with a 13-0 record (14-1 including playoffs) and deservedly earned the NFL Offensive Rookie Player of the Year award. Big Ben was the first quarterback to win that award in a period of 34 years.
Since then, Ben Roethlisberger has become a household name for Steelers fans. In 2006, he became the youngest quarterback to win the Super Bowl at the age of 26. He led the Steelers to a second Championship ring two years later with a win over Arizona Cardinals in Super Bowl XLIII.
ADVERTISEMENT
Article continues below this ad
The six-time Pro Bowler is still highly-respected amongst his colleagues in the league. After skipping the 2019 season due to an elbow injury, Roethlisberger will be keen to get back to his winning ways this year before he decides to hang up his boots for good.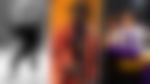 Ben Roethlisberger hoping to win more Lombardis before retiring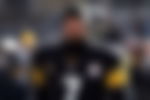 In a recent conversation with The Athletic's Ed Bouchette, 'Big Ben' Roethlisberger spoke about his recent struggle with injuries and his hunger for more Super Bowl rings.
"I still want to win Lombardis. And I say that with an s on the end. At this point in my career, it really can't be anything but winning football games.
ADVERTISEMENT
Article continues below this ad
"Any competitor will tell you they want to go out on their own terms and it doesn't happen all the time . . . I didn't feel I was close to that yet. I'm not saying I have 10 years left in me but I really feel I have years left in me," Roethlisberger told Bouchette.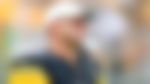 Roethlisberger played just two games for the Steelers in 2019, losing both of them. He was injured in the Week 3 game against the Seattle Seahawks. The Steelers later revealed that Roethlisberger would undergo surgery on his right elbow and miss the rest of the season. Big Ben is in the final period of his two-year contract extension with the Steelers and will be eager to go out on a high at the end of his 16-year tenure in Pittsburgh.
ADVERTISEMENT
Article continues below this ad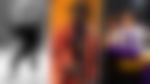 SOURCE: Ed Bouchette Twitter, Ed Bouchette Twitter