'Stings a Little Bit' – Former New York Jets QB Sam Darnold on Being Traded By the Franchise
Published 04/12/2021, 12:42 PM EDT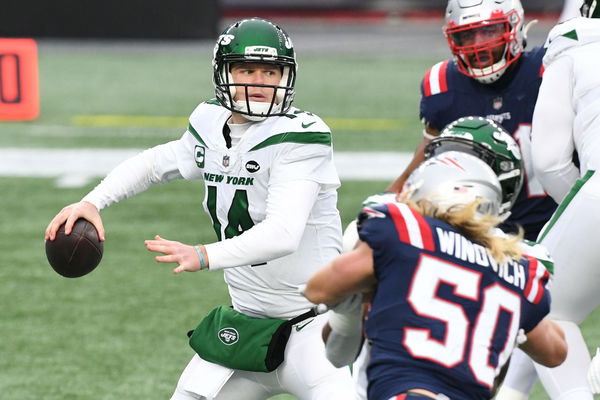 ---
---
After going 2-14 in 2020, New York Jets Head Coach Adam Gase lost his job. And ever since the future of QB Sam Darnold too hung in the balance.
ADVERTISEMENT
Article continues below this ad
With new Head Coach Robert Saleh at the helm, a lot of uncertainty surrounded whether Darnold, the QB the Jets drafted back 2018 had a future with the franchise. And if he were to be moved on, where would he go?
Now, those questions have been answered. The Carolina Panthers traded for Darnold last week to make him their new QB1. Now in Carolina, Darnold has gotten a second chance.
ADVERTISEMENT
Article continues below this ad
And while Sam Darnold is excited about the fresh start, the feeling of being unwanted by the Jets is not one that evokes happy thoughts.
Sam Darnold had other dreams with the Jets
Recently in an interview with the Carolina Panthers website, Darnold said he envisioned himself as the Jets QB for long.
"I imagined I was going to be the franchise quarterback of the New York Jets for a long time," Darnold said.
And being traded by the franchise that drafted him a couple of seasons ago, the emotions are still fresh.
"Once you realize that the team that drafted you is moving on, it stings a little bit," he added.
But Darnold that he in a way is relieved. Handed a fresh start, Sam Darnold is now ready to show the league the talent he possesses.
"There's a little bit of both — relief and excitement," Darnold said.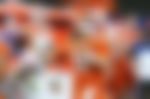 "There's been so much uncertainty this offseason, not knowing what your future was going to look like, that was hard. . . . But now that I'm in Charlotte, I'm excited, and yeah, I guess I am kind of relieved to be here," he added.
That relief arrived for Darnold after some conversations with his agent regarding the trade to Carolina.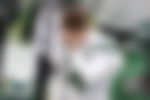 "To go from being unwanted to being wanted is huge," Darnold said.
ADVERTISEMENT
Article continues below this ad
"Getting that news that you're going to be traded, of a team saying, 'Hey, we didn't want you," for whatever reason, is hard…  But right now, I feel great about it, and I'm excited to get here, and get started,"  he added.
With the Panthers locked in with Sam Darnold as their QB1 for the future, do you think he can take the side back to the Super Bowl?
ADVERTISEMENT
Article continues below this ad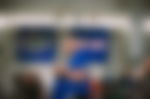 Trending Stories