Summing up His Mantra for a 23-Year Long Career, Tom Brady Differentiates Himself From All Others Through a Secret Weapon
Published 11/29/2022, 4:30 AM EST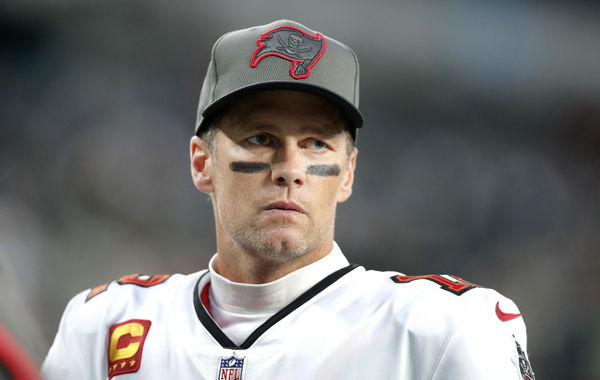 Tom Brady is perhaps the most recognizable face in the NFL. With seven Super Bowl titles to his name, Brady has surpassed records and rewritten the history of this sport on numerous occasions. The quarterback is currently in his 23rd season with the league. So, what is keeping him going?
Despite the mediocre season, losing games has not quelled the quarterback's spirits. In the latest episode of his podcast, Brady spoke about various aspects of his thought process during this season.
ADVERTISEMENT
Article continues below this ad
Tom Brady and football should be synonymous
It's impossible to miss how much Tom Brady loves football. From the passion in his voice despite having a bad season, to his potential post-retirement plans as a sportscaster, Brady and football are almost inseparable. Although the quarterback has been formidable in the past, this season has shown very signs of his former dominance.
ADVERTISEMENT
Article continues below this ad
The Tampa Bay Buccaneers are currently at 5-6. But, TB12 is not in denial of their inconsistency. The quarterback shoulders the blame for his mistakes. The Buccaneers' offense is a huge part of their mediocrity this season. Fortunately for the Bucs, the NFC South as a whole is having a horrible season. This means, despite their inconsistent run, the Bucs are the best pick from a badly performing lot.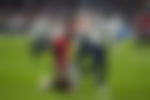 If the Bucs manage to hobble their way into the playoffs, no one would be happier than their quarterback. In his own words, "there's not a lot of joy in losing.'' The 45-year-old quarterback has provided no indication towards the desire to retire, especially after this year's slump in performance. On the latest episode of his podcast, 'Let's Go!' Brady spoke on an array of topics. One impactful line makes it very evident that the quarterback is potentially here to stay for however long it's physically possible. In a conversation with Jim Gray, Brady said, "Look, losing is hard for all of us, but I'd rather lose and play than not play at all." TB12 not only provided the NFL World with a quote-worthy statement but also cemented the fact that he's going to stick around for a bit.
ADVERTISEMENT
Article continues below this ad
WATCH THIS STORY: Eli Manning may have beaten Tom Brady but he wrongly predicted his next career move
Edited By: Gurjyot Singh Dadial