Super Bowl Champ Odell Beckham Jr. Clarifies Reunion Rumors Floating Around Him and This Lombardi-Less Franchise
Published 06/30/2022, 3:02 PM EDT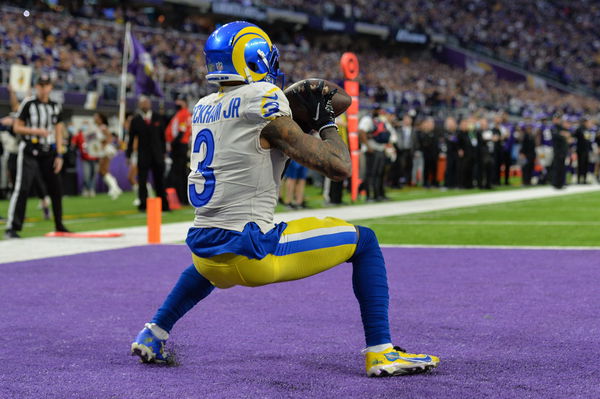 Former Cleveland Browns wide receiver Odell Beckham Jr. might have cleared all doubts surrounding his plans of returning to his old stomping grounds. The free-agent wideout was battling his temptation of returning to Cleveland in recent months, but reports confirm a cooling of interest. While OBJ won Super Bowl LVI with the Los Angeles Rams, the franchise appears to be waiting on him re-signing.
ADVERTISEMENT
Article continues below this ad
With July swiftly approaching, the Browns franchise is short of manpower and star power in their WR room. The availability of OBJ and his familiarity with the roster as a potential signing would have tempted the Browns' front office. Another attraction towards a return was the Browns acquiring QB Deshaun Watson to their roster. The impending exit of the former teammate and QB Baker Mayfield also set the perfect opportunity.
ADVERTISEMENT
Article continues below this ad
While the idea of a reunion in Cleveland was attractive to him, his recent sale of a $3.3 million mansion seems to have slashed those odds. OBJ continues to be an unrestricted free agent waiting on offers from a potential Super Bowl contender for the upcoming season. He continues to recover from his ACL tear injury, as the Rams seem to be patient for him to attain full fitness.
What are the reasons behind the Cleveland Browns trading Odell Beckham Jr. in 2021?
Last season was especially challenging for the Browns as problems emanated slowly between OBJ and QB Baker Mayfield. It all began with the former's father calling out the performances of the Browns QB on social media. Odell Beckham Sr. wasn't happy about Mayfield and his lack of service for his WR1 during games in 2021.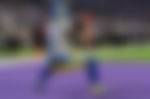 ADVERTISEMENT
Article continues below this ad
The reports of toxic relations between the pair were affecting the locker room atmosphere, and the Browns had to take action. Following the restructuring of OBJ's deal, the franchise proceeded to release him in November 2021.
While the decision saw OBJ win his first Super Bowl championship with the Rams, the Browns missed the NFL playoffs.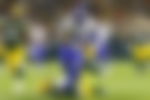 However, the Browns seem to press ahead as a new NFL season approaches closer in the coming weeks. The 2022 NFL campaign will present a real test for the franchise. They will look for their way back into the playoff picture.
ADVERTISEMENT
Article continues below this ad
Watch This Story: NFL's Heartthrob Aaron Rodgers, Just before his Sole Super Bowl Win Revealed His Ultimate Celebrity Crush And It Wasn't Shailene Woodley or Olivia Munn